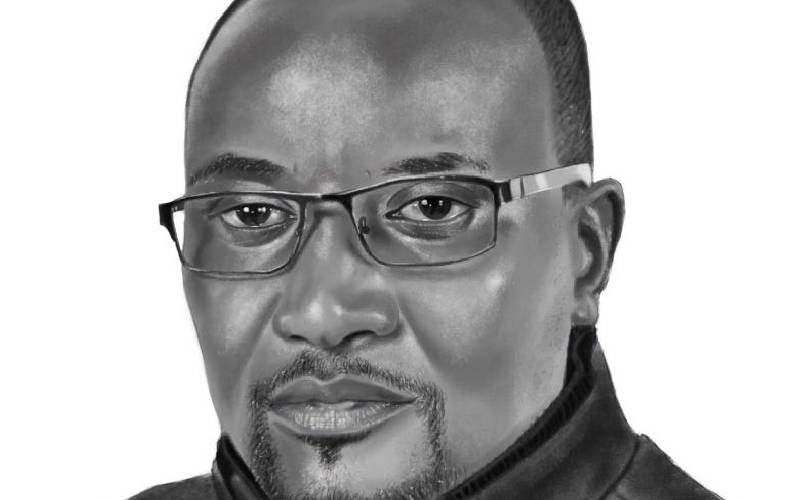 Every King has a kingmaker, and every dictator has a 'dictator maker'-the reason why we say that dictators are made and not born. The plans to remove the presidential term limit are portentous. For this reason, we must warn Dr Ruto of 'dictator makers'.
The best way to groom a dictatorial regime is to have it under pressure to correct its mistakes. This includes the need to defend their weaknesses and those of their leaders. It starts with a ruler having people making so many mistakes that s/he needs to be accountable for but is unwilling to climb down.
For instance, some newly installed CSs are making glaring mistakes that have put Dr Ruto in a corner, given that they are his appointees.
The leaders make decisions from their heads and not from counsel or consultation. They include CS for education, Ezekiel Machogu, who had said the government would stop funding public universities. He later denied having said so. Thus, he became the first CS under President Ruto's administration to mount his cross on the 'I was misquoted' scapegoat.
We also have CS Public Service, Gender and Affirmative Action, Aisha Jumwa, who came out pushing for public servants' salary increase. An undertaking that places her as an activist CS. At the same time, Jumwa directing that Huduma centres to operate from 7am to 7pm. The two CSs require orientation on when they should give absolute directions, when they should consult and what is and is not within their powers.
But the hustler government should be more wary of another category of leaders. They work in the background aiming to please the president. They include the alleged UDA lawmakers planning to scrap the presidential term limit.
They are self-appointed and experiment with wild thought lines. We know that the UDA party national chairperson Johnstone Muthama denied the claims. However, where there is smoke, there is fire.
Moreover, since dictators are made, the dictator makers usually come as harmless assistants. These close-to-president pleasers can suggest anything that they feel will puff the ego of the president-especially any suggestion that promises power permanency.
For example, during the 1997 elections, a teacher from Baringo, Mr Amos Kiprotich Kandie, decided to challenge President Moi in Baringo Central parliamentary seat. Lee Njiru, in his Presidents' Pressman memoir, says some pleasers advised President Moi to blow the bridges leading to the Kabarnet market to bar Kandie from accessing the Baringo District headquarters to present nomination papers.
How could a human being experiment with such infrastructural destruction to please the president? It happens! Such advisers are still there, ready to do anything to see that the president approves of their 'helpfulness'.
The president must take control of his government and define boundaries. The second and most important thing is that he must protect the hustlers' interests. John Gill, a theologian and English biblical scholar, had an exciting exposition of Proverbs 20:28a, which says, "Loyalty and truth keep a King in power...."
Gill argues that shows that the two qualifications of a prince are "not ruling his subjects with cruelty, and easing them as much as he can of burdens and pressures." I second this proposal as honourable and prudent for our president.
Lastly, the president must keep his campaign 'agreement' with the hustlers. Gill avers that a prince must learn to be "faithful to his word, promises, and engagements..." because it is the only way to be "safe and secure on his throne." Therefore, for hustlers' throne to endure and for the president to be safe and secure, he must keep his word and tame informal utterances from his officials.
Dr Ndonye is a senior lecturer in the School of Music and Media at Kabarak University
Related Topics