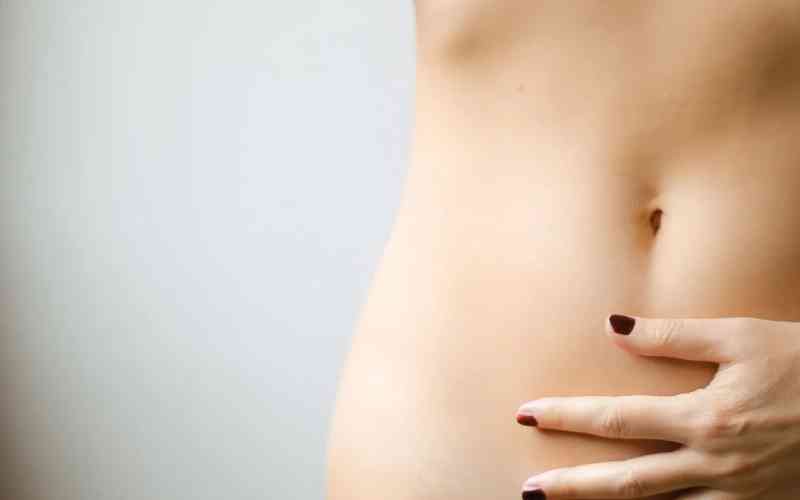 When social media influencer and mother of one, Georgina Njenga, got up and unlocked her phone to thousands of new notifications, her heart must have stopped for a moment. As she anxiously unlocked her phone to check, her deepest fears were confirmed. Her nudes had been leaked.
Georgina got the rude shock that her nude video had been uploaded to the internet and she was seen dancing for the camera in her birthday suit for a minute and a half.
She claimed it was leaked by a jilted ex-lover who was envious and unhappy with how her new public relationship with actor Tyler Mbaya was going. She also shared that her ex had been blackmailing her with threats to leak the video for some time.
Braving the drama and chaos the video had elicited, Georgina took to her Instagram page to talk about the incident, saying she had moved past it.
"It no longer bothers me. I got hurt and I healed, now I'm living life again," she said.
Her script was almost similar to that of gospel artiste Mary Lincoln whose nudes also leaked in 2022.
After the tense situation threatened to end her marriage, Lincoln was forced to seek divine intervention at the Christian Foundation Fellowship (CFF).
"Yes, we went to the Christian Foundation Fellowship (CFF) Church for repentance and forgiveness prayer. Our God is merciful and offers those who repent a second chance to resume service to him," Lincoln said.
Leaked nudes and videos are not uncommon to Kenyan celebrities. Before Georgina and Lincoln, there was DJ Creme de la Creme's leaked sex tape, Wema Sepetu's raunchy video, and Reality TV star Ella Ciiru, who also had her nudes leaked.
However, sending and receiving nudes is not unique to celebrities. Let's be honest; your own nude is probably sitting in someone's camera roll right now as you read this.
Since the invention of the smartphone with a camera, calls and text messages haven't been our only exchanges. According to the New York Post, 73 per cent of people send a nude a month, making it almost certain that you have sent one or two risque photos in your time.
There is a multitude of reasons why people exchange nudes; from housewives who want to spice up their husbands' boring workday to long distance partners who want to keep the flame ablaze.
Hell, it could just be two people in the talking stage who just want to get to know each other a bit more intimately, nobody is judging, but what happens after you press that send button? Experts, and those who have been down the hall of shame agree that it is always better to be safe than sorry; in this case, it is better to not send nudes at all, than to send them and risk humiliation.
But in the event that you decide the risk is worth it, and you do send your nudes, keep in mind that you have relinquished a very personal part of yourself to someone else and they now have a certain power over you that they can use at their disposal.
And if they do get leaked, the first important thing to note is that you are not alone. After having her nudes leaked, Ella Ciiru said, "If you're going through or have gone through this, you're not alone, and it's not our fault. This situation has made me feel afraid, insecure, and concerned about my future."
Experts also advice that putting a watermark on your photos could help know the origin of the nudes if leaked.
According to dosomething.com, 55 per cent of "sexters" share their nudes to more than one person. It happens. If you are dating around, you may have a favourite nude that you keep in your gallery waiting for the next talking stage. So watermarking it will ensure you know exactly who you need to go after if it ever leaks.
Experts also agree that should you decide to send your nudes, leave any identifying marks - including your face - out of the photo.
As long as you have sent a nude, whether it's to a partner or as a way of flirting, there's no telling what they can do and when they can do it.
Georgina is a good example of this; she sent the nude video to her then partner when she was 17, he then held on to it for four years, choosing to release it this year. This is called revenge porn.
A good way to avoid all this mess and still send nudes is to avoid showing your face or any identifying marks like tattoos and birthmarks.
A leaked nude is just a naked photo until you can identify the person in the photo and if you can't, then that could be anyone, anyone other than you for that matter. Leaving your face out in a nude is easy you can just turn the camera to face other parts that will surely garner the same response as if you had your face in it.
Lastly, always ensure that you get a nude back from your lover. What keeps the excitement of nudes is getting one back. This has been the universal law from day one when it comes to nudes. I send you mine and you send me yours. That exchange is why people keep doing it.
According to the Health Journal, the exchange of sending and receiving nudes ignites dopamine, the "happy hormone," and oxytocin, the "cuddle hormone" in the human brain - essentially inducing feelings we love, and perhaps, even craving.
It also acts as a security blanket. One might find it harder to expose your nudes if you have theirs. It's not a tit-for-tat game, but the threat that it could be, is enough to deter the exposer from exposing your nudes should the temptation arise.
Related Topics