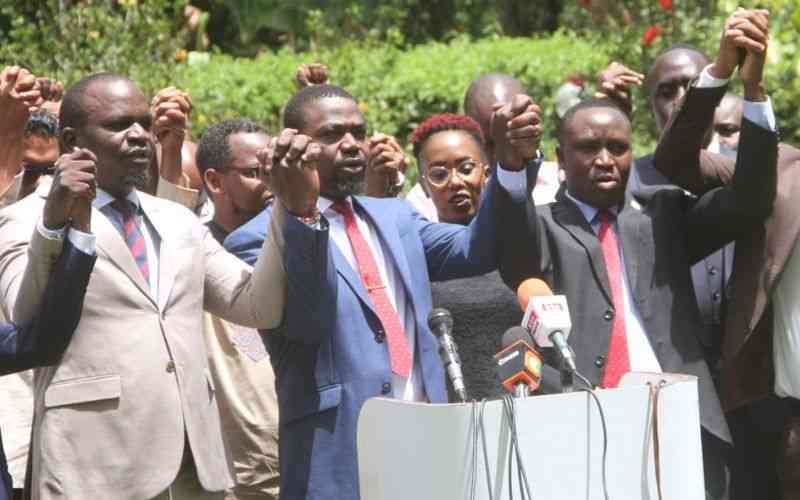 There is a severe shortage of medical officers, pharmacists and dentists in public hospitals, the Kenya Medical Practitioners, Pharmacists and Dentists Union (KMPDU) has said.
Addressing journalists on Monday, August 21, KMPDU Secretary General Davji Atella said medics are now being forced to work long hours without annual leaves.
Davji says patients are bearing the brunt with delayed treatments, compromised care, and lives at stake.
"Patients have had to endure a long wait before being attended to by an overworked, underpaid and ill motivated health workforce," said Davji.
Additionally, the union has complained of scarcity of vital medical equipment, drugs, and supplies in healthcare facilities across the country.
"These shortages have profound implications for our healthcare system, resulting in compromised quality of care, lengthened hospital stays, and undue suffering for patients," said Davji.
He added; "Vital surgeries are postponed, diagnoses are delayed, and healthcare workers are forced into unthinkable situations where they must choose between who receives limited supplies and who goes without."
The union has called upon the county governments to prioritize the welfare of doctors and ensure the healthcare system can effectively serve those in need.
Related Topics