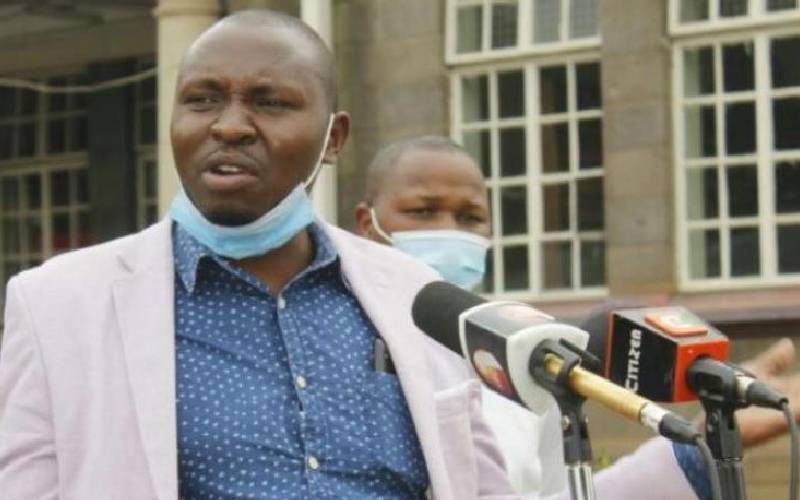 Pharmaceutical technologists are demanding inclusion in the discussion regarding the proposed Kenya Drug Authority Bill.
The proposed legislation has raised concerns about the recognition and roles of pharmaceutical technologists, as the bill appears to exclusively acknowledge pharmacists, they argued.
The Kenya Drug Authority Bill is aimed at establishing a comprehensive framework for regulating drugs within the country and is expected to impact the pharmaceutical profession.
Kenya National Union of Pharmaceutical Technologists (Knupt) General Secretary Mutuma Irura said as currently drafted, grants recognition primarily to pharmacists while seemingly disregarding the significant contributions of pharmaceutical technologists.
"Pharmaceutical technologists have historically played a crucial role in ensuring the safe and effective use of medications. Their expertise extends to counselling patients, dispensing prescriptions, and offering clinical guidance," said Mr Irura.
The bill's proponents argue that granting exclusive recognition to pharmacists and pharmaceutical technologists will uphold high standards of patient care and pharmaceutical services.
However, opponents of the bill have raised concerns about the omission of pharmaceutical technologists from official recognition.
"These professionals are instrumental in the proper preparation, packaging, and distribution of medications, a role critical to maintaining the accessibility and quality of pharmaceutical products in Kenya," he said.
Critics fear that side-lining pharmaceutical technologists might lead to workforce imbalances, bearing in mind that the country has trained about 4500 pharmacists and about 13,000 pharmaceutical technologists.
The technologists are currently managing 80 per cent of the country's hospital pharmacies and private pharmacies failure to amend the bill to define and recognise them might hinder the effective functioning of the healthcare system.
"By excluding these professionals, the bill could potentially impact patient access to medications and compromise the overall quality of healthcare services," Irura said.
The Bill has garnered attention from a diverse range of stakeholders, including medical professionals, educators, and patient advocacy groups.
Ihura noted as the Bill undergoes parliamentary deliberations, the spotlight remains on its potential implications for the pharmaceutical landscape in Kenya.
"The outcome of these discussions will have lasting effects on healthcare professionals and the general public, underscoring the importance of a comprehensive and inclusive approach," he said.
Related Topics