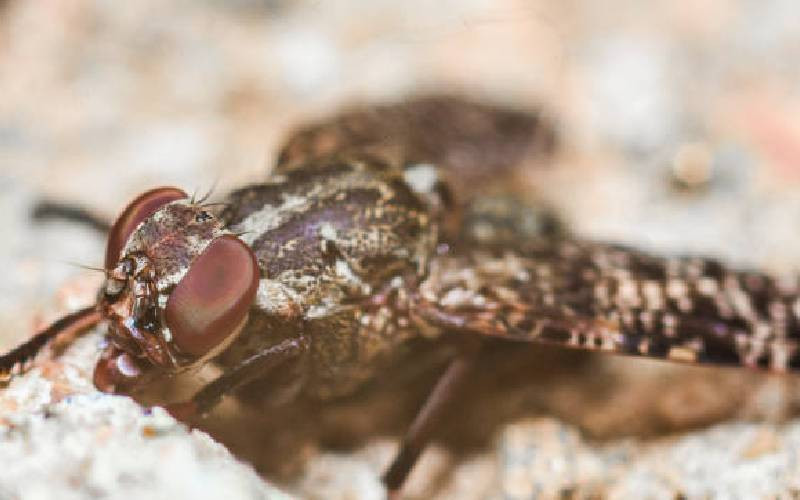 Tsetse flies - which transmit tiny parasites that cause sleeping sickness in humans and Nagana disease in animals, - are migrating from their usual habitats to cooler parts of Lambwe Valley in Homa Bay county due to climate change.
Tsetse flies are gradually increasing despite efforts by communities and government agencies to reduce their populations. The region has been experiencing long periods of rain that come with an increased number of insects and long periods of drought. This pushes insects to cooler, deeper parts of the valley, according to scientists.
Last year scientists from the Kenya Tsetse and Trypanosomiasis Eradication Council (KENTTEC) confirmed Nagana disease was prevalent in communities neighbouring Ruma National Park in the Suba region.
This region has been classified as an epicenter for Tsetse flies which are inhabited by bushy environments and wild animals, which offer suitable breeding grounds for flies.
Tropical climates around the lake region are also favourable for Tsetse flies.
Ogila Garithi is a farmer in Kochia Village. He shares how he has lost eight cattle to Nagana disease.
"The loss was huge given that a single diary cow costs Sh150,000. When I realised that it was Nagana, I needed to take urgent action," Ogila says.
He says the flies attack animals mostly in mid-morning and mid-afternoon adding that the use of spray and nets has fairly kept Tsetse at bay.
"The interventions we have received from relevant agencies such as sprays and nets have helped in Tsetse control the nets have controlled the gazing and movement of the animals," he says.
According to Kenya Tsetse and Trypanosomiasis Eradication Council - (KENTTEC) studies the distribution of these insects around the Lake Victoria basin is dominant in recent years due to factors like temperature, humidity, rainfall, vegetation, and the presence of host animals who act as habitats for the flies.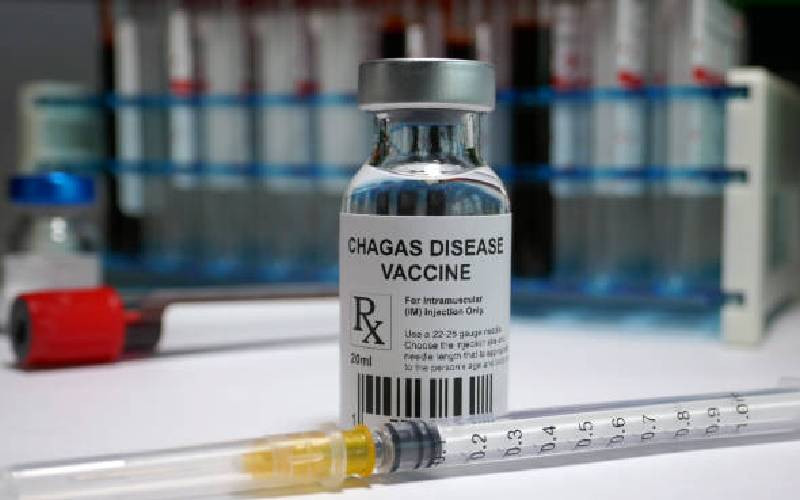 The flies' infestation was aggravated by the encroachment of settlements to the national park, thereby causing problems for both animals and human beings.
During the survey of Ruma National Park in Suba region, the scientists detected Nagana disease. Because of the wild animal population, this area has been a hotspot for disease transmission.
Inside the Ruma National-park, there are 1100 tsetse fly traps, each with a density of 0.17 per trap to control the tsetse.
In the 120-kilometre square park, it is estimated that about 70 per cent of the park grapples with tsetse fly infestations.
"There are many flies when it rains and during drought seasons the numbers tend to reduce as the flies tend to move to cooler areas," said Titus Mitau senior warden of Ruma National-park.
He said the flies bite and infect all animals but, mostly, they bite buffaloes.
"We collaborate with the two levels of government and community around the park as we understand that controlling the insects in the park in isolation is not enough," Mitau said.
He explained that the park management has expanded the traps in communities where we have at least 600 targets but primarily we know the tsetse fly breeding area is in the park.
The animals Peter Oketch, another farmer, relies on for milk and farm labour, are no longer productive after being diagnosed with Nagana disease.
Farmers in Gwassi village in Suba south say that the number of animals getting infected is steadily increasing.
In a monitoring exercise on tsetse flies and an epidemiological study on livestock in Wiga, KENTTEC regional coordinator Bernard Chemweno reported that Nagana is on the rise. He called for concerted efforts to control the disease by different stakeholders.
Animal samples collected near Ruma National Park tested positive. Kamato, Ogando, and Kigoto were the villages included in this study.
Study findings showed a 7 per cent prevalence rate of Nagana disease indicating a rise in the infection.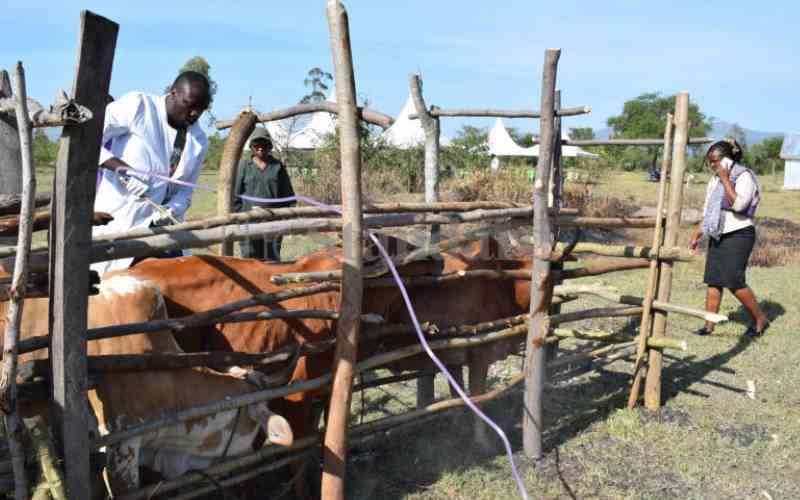 Chemweno called for regular spraying and vaccination of animals in the region to avert deaths of the animals.
Even as tsetse wreaks havoc on animals around Lambwe Valley studies show few humans living in the valley are infected with an acute or severe form of sleeping sickness.
However, the region also grapples with a huge burden of Malaria and scientists state it's easy to mistake sleeping sickness symptoms with malaria.
Executive Director of the Foundation for Innovative New Diagnostics (FIND) and Chancellor of Jomo Kenyatta University of Agriculture and Technology (JKUAT) Prof. Joseph Ndung'u observed that, unlike malaria, sleeping sickness progresses very fast which directly affects major organs in the body such as heart, kidneys and liver, lungs.
"It takes six weeks for the parasite to migrate to the brain and affects the organs that control sleep. If treatment is not carried out sooner, the person goes to comma and then dies from heart and brain damage," Ndung'u explained.
Data from the Ministry of Health shows the last case of sleeping sickness in an indigenous person was detected in 2009 in Busia county.
However, most recently, there have been cases among tourists visiting Masai Mara National Park.
According to WHO, Kenya has eliminated sleeping sickness as a public health problem. The agency targets 2030 when most African countries would have eliminated the disease with zero transmission. Elimination as a public health problem is defined by WHO as less than one case in 10,000 individuals per year for the last five years.
The Ministry of Health has developed a dossier defining the measures taken to control sleeping sickness and provided data that indeed the disease is no longer a public health problem.
"The dossier is being developed for validation as we strengthen the surveillance system in the areas where the disease was being reported," Ndung'u says.
Related Topics