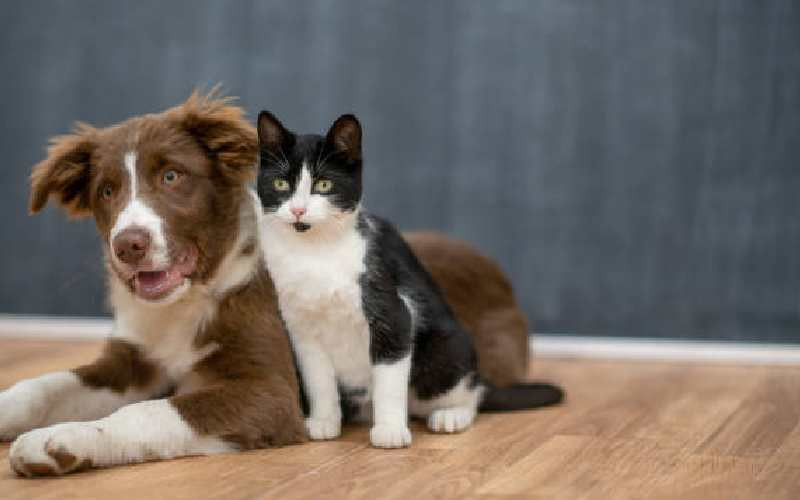 Paul Okello is 72 years old and swears he would be dead were it not for his dog which has also brought him laughs, companionship, and general well-being.
Okello is widowed and doesn't live with his children adult children and for the last five years, he has been drawing emotional support from his dog.
"Every morning I wake up and have short walks with it, we eat together and at times play together, it's the best companion I have known," says Okello.
Most residents of Kisumu County, however, have diverse opinions regarding pets. Some claim their value has been overrated, while others think not.
"I draw my solitude in the cat I have reared for the last three years. It is amazing how we understand each other very well," says Rita Aketch of her cat named Lily. "In the cat, I have found someone who needs me, the same way I need Lily, someone to talk to, make me laugh and requited love for three years."
Rita was diagnosed with severe anxiety by psychiatrists four years ago and she has been struggling with social relationships.
"The medics recommended that I find an emotional support animal since in most cases I stay alone and I find solitude in Lily," says Rita.
She adds that Lily came into her life at two months old and has grown to understand "my emotional needs and does all it takes to calm me whenever am overwhelmed with anxiety attacks I am on anxiety medications, which cannot replace the love and care from Lily."
Raphael Wambura, a psychiatrist at the Kisumu County Hospital Psychiatric Unit, observes the number of people living with animals for their mental health and due to old age and loneliness has been growing.
Wambura explained that many dog owners believe their pets can pick up on their moods, which helps patients with mental health complications.
He explained a well-trained dog can integrate two different sources of sensory information into a perception of emotion in both humans and dogs.
"Pets could play an active role in the treatment of their owners' long-term mental health problems and offer great company for the elderly and those who are lonely," he stated.
A study published Journal of Applied Gerontology in 2019 shows that pet owners use their companion animals to practice techniques for managing chronic pain without medication.
In focus group interviews, pet owners aged over 70 with chronic pain said their pets brought them joy and laughter, helped them relax, kept them active, and promoted other good habits that can also be marshaled to manage pain, the study team writes in the Journal of Applied Gerontology.
"In part because of the opioid crisis, there is more interest than ever in how people can use cognitive and behavioral strategies to manage common chronic pain conditions with less reliance on medication," said study leader Mary Janevic, an associate research scientist at the School of Public Health of the University of Michigan in Ann Arbor.
This self-management "toolbox" includes relaxation techniques, physical activity, interaction with pets, and a problem-solving approach to minimize pain's interference with life, she said.
The study team conducted focus groups with 25 dog and cat owners who had experienced persistent pain for at least half of their days during the prior six months.
The owners lived full-time with their pets and interacted four or more times per day through petting, talking to, playing with, walking with, sitting with, feeding, or grooming their pets.
A vet clinician in Kisumu Moses Otieno acknowledges the emotional benefits of pets however he advises individuals that before adopting a new pet it is important to understand the specific needs of the animal.
"We are all at higher risk for diseases animals can carry its important to ensure that any pet is fully vaccinated and protected from diseases," Otieno said.
"In addition to hand washing, practicing good pet hygiene can help prevent the spread of germs between pets and people. Keep pets and their supplies out of the kitchen, and disinfect pet habitats and supplies outside the house when possible," he added.
Related Topics