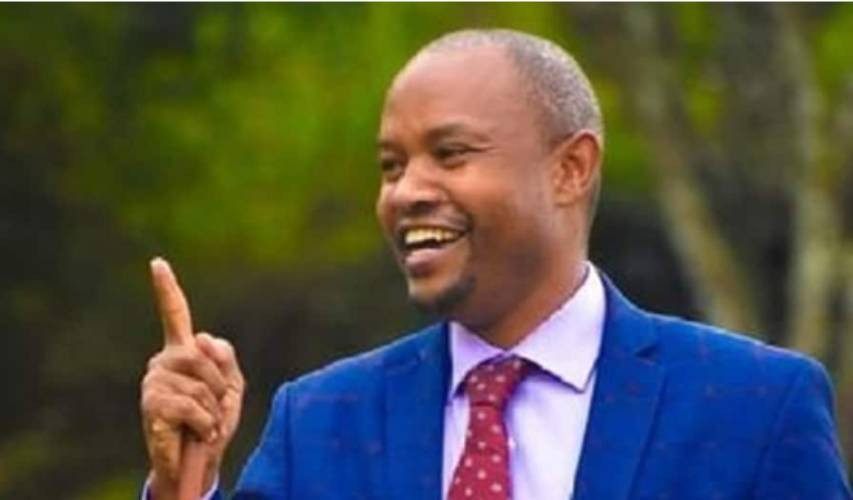 Lawyer Saitabao Kanchory, Azimio la Umoja One-Kenya leader Raila Odinga's chief agent in the August 9, 2022, presidential election, claims Odinga would have defeated President William Ruto had he (Odinga) listened to his advice.
Kanchory said in an interview on Spice FM on Thursday, January 26 that Odinga ignored his advice, urging him to stop supporting former President Uhuru Kenyatta's regime.
Instead, he said, Odinga allowed his advisers to mislead him.
"I was saddened to see Raila Odinga reducing himself to a defender of a failed regime. He needed to choose [the correct side]. Clearly, you cannot be a defender of a failed government and at the same time defend Kenyans' rights," Kanchory said.
Odinga, who got 6.94 million votes (48.85 per cent), lost the presidential election to William Ruto, who got 7.18 million votes (50.49 per cent).
Odinga, according to Kanchory, dug his own grave by allowing himself to be manipulated by people who only used him to their advantage.
He said had Odinga chosen to listen to his advice, he would today be leading Kenya as president.
"I was reporting to Raila Odinga, but he did not listen to my advice. Had he listened to me, he would be in State House today, I can tell you [that], for sure," he added.
"The reason Raila Odinga put me in his presidential team, was because he realised I was the only person in the room who could tell him the truth. That's why he chose me as his [chief] agent. The only problem I have is that my voice of reason was overruled by better-placed advisors in Odinga's political circle," he said.
Kanchory, in an interview on NTV in December 2022, claimed Odinga would not have lost the presidential election had it not been for the actions of three individuals – Junet Mohamed, Joe Mucheru and Makau Mutua.
According to Kanchory, Suna East MP Junet Mohamed ran a one-man show, and the former Prime Minister sided with everything he said, "even when he could clearly see it was wrong".
Kanchory claimed that former ICT CS Joe Mucheru's role in the Azimio campaigns was to sabotage agents' management system, and he "succeeded in doing that".
Mucheru, however, denied the claims, saying his only duty was to ensure there was media coverage and connectivity for the transmission of results.
Kanchory further alleged that things started going south for the Azimio team when Makau Mutua, who was the Azimio spokesperson, was put in charge of the presidential campaign command centre.
Related Topics