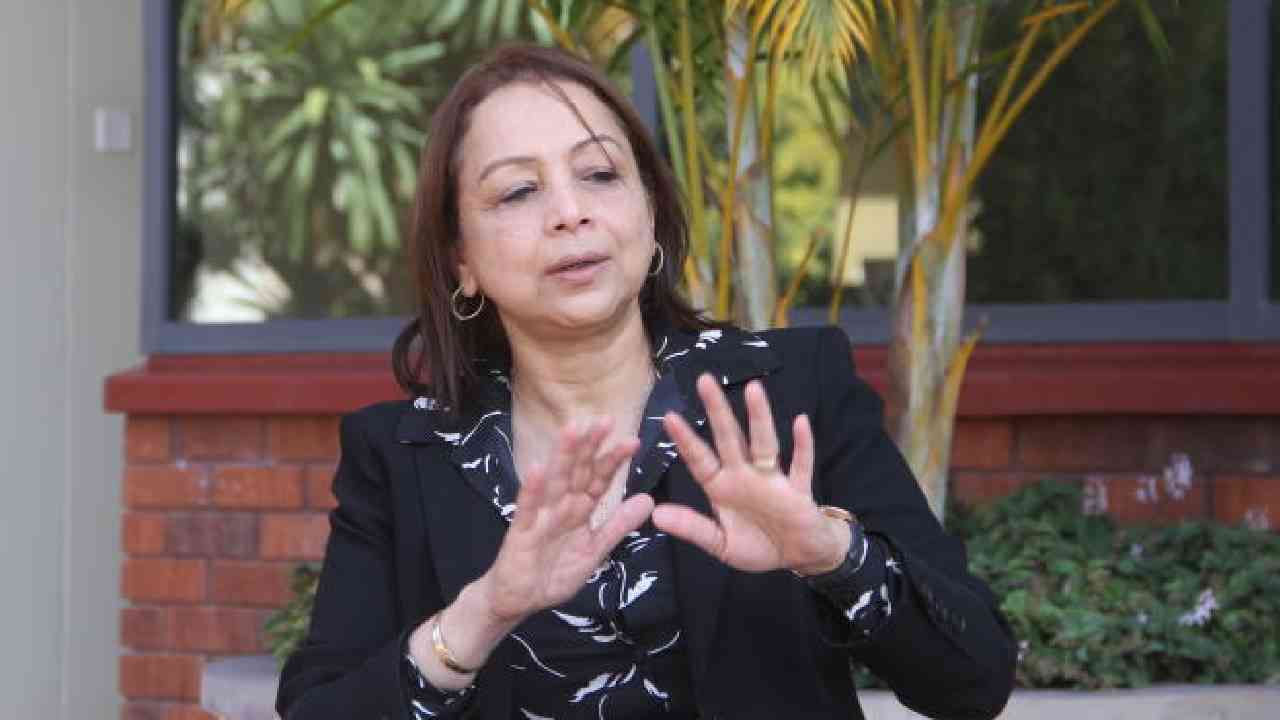 Her sickly mother spurred her dreams to become a doctor while growing up in Mombasa. She wanted to learn how to help the indisposed.
For Dr Shaheen Sayed Mohammed, pathology was never her first choice.
For those like her who came from a conservative community, becoming a gynaecologist was the 'in-thing' for female doctors as a way of helping other women in the community and "when I went to medical school," she recalls, "I felt that was what I wanted to specialise in."
But there was a problem due to "fear of blood. It was too gory for me, so I knew this was not my 'cup of tea. I knew I couldn't be an obstetrician/gynaecologist, much to the disappointment of my parents," says Dr Shaheen who studied at the University of Nairobi and was an intern at the Kenyatta National Hospital.
Her interest had shifted to paediatrics, attending to young patients, one who changed her area of specialisation for good.
"There was this young child aged five years whom I had grown so fond of and he had a kidney tumour," narrates Dr Shaheen. "I would prepare him for surgery just like the other interns, but I went for a short leave and upon return, I couldn't trace him."
The child had died and Dr Shaheen went into depression for almost two weeks, mourning a patient and that is how she realised she couldn't handle a field with strong attachment to patients.
She began looking for a way out.
In the course of her internship, she realised hospital wards revolved around pathology; be it cancer test results where doctors wouldn't discharge patients over pending lab results and so on.
A colleague who was in the pathology department advised her to switch and she picked pathology to avoid patient attachment.
Though she was not ready to face death in the wards, she had to go through the gory part of pathology training and has been in that field for 14 years now.
"People are afraid of the autopsy room and wonder how one copes but at some point, you get disassociated and one thing that helps me 'dry' up is the fact that once a patient dies, I will, through pathology, understand what happened so that I can help others," explains Dr Shaheen.
Currently the chair of Department of Pathology and the Director of Laboratory Medicine at the Aga Khan University Hospital, she recalls doing a study on what was causing the death of patients with respiratory illnesses at Kenyatta National Hospital.
She found out that 40 per cent of deaths were due to TB which is curable and such autopsy helped to create awareness.
Medical-legal reasons
Though majority of people imagine a pathologist just does postmortems in the morgue, she says that is just one aspect of a very diverse field of medicine as it sweeps the whole gamut from conception to death.
Medical pathology, she says, seeks to know cause of death of patients while forensic pathology involves postmortem and autopsies for medical-legal reasons.
There is also antenatal testing in pregnant women to check if the child has abnormalities and any attendant risks.
Some clinical pathologists are experts in testing blood samples while haematology pathologists interpret test results, for instance, full blood count, while microbiology, also a part of pathology, involves running tests and checking for the cause of infections, taking swabs of throat, mouth or nose or run urine cultures.
Then there are anatomical pathologists who look at tissues and cells, checking whether they're cancerous.
"For instance, a woman who has uterine fibroids, from the results we can confirm if it is just fibroids and nothing more, and when a woman goes for her annual check-up for cervical cancer when the pap smear slides come to us we can confirm if there is a malignancy or no malignancy," explains Dr Shaheen.
Though Kenya has had few pathologists after others set up clinics and not pathology labs, that is slowly changing with Aga Khan University Hospital witnessing increased numbers.
Another development is that though pathology was initially done at the University of Nairobi, there was little specialisation.
That has changed as more pathologists are specialising due to the awareness of the importance of pathology diagnostics.
Dr Shaheen says they offer "a dichotomised programme where the students study for four years specifically for anatomic pathology, and four years for clinical pathology."
Such specialists, she argues, will be of importance even in county hospitals which have been upgraded into referral hospitals with departments like cancer centres that require pathologists.
Although there is a significant gap in the conversation around Universal Health Coverage, affordable health care and pathology, Dr Shahin says it is important to create awareness of the need for investing in a good laboratory for diagnostics, something that she has been passionate about and has been doing as a commissioner in the Lancet Commission on Diagnostics.
The commission has been creating that awareness through meetings, publications and by having government officials involved in the conversation around pathology.
"I would like to be remembered for being a patient advocate, advocating for access to quality diagnostics for all patients irrespective of their socio-economic status, and I don't regret it because becoming a pathologist was the best decision I have ever made."
Related Topics