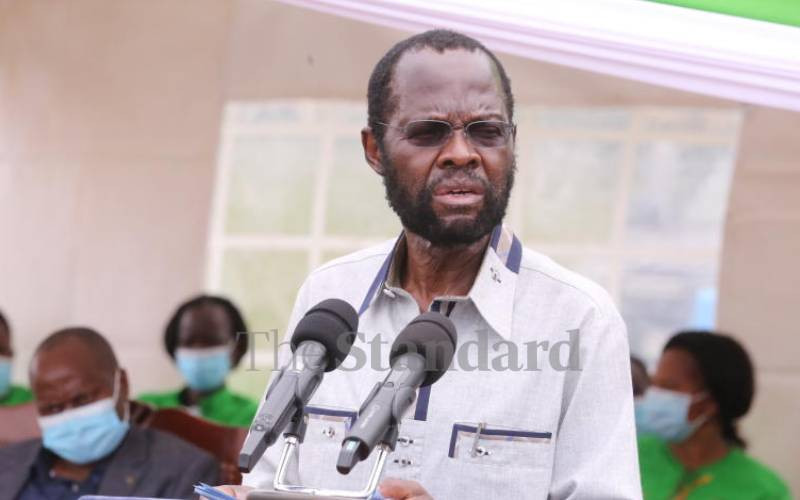 Drones will soon be delivering life-saving vaccines, blood and medicines in far-flung areas within Kisumu County.
Governor Anyang' Nyong'o signed a deal with Zipline, a US-based robotics firm that will allow aircraft technology to ship medicine, blood products and Covid-19 vaccines without significant investment in cold-chain storage.
Kisumu will thus join cities in Ghana, Rwanda, Nigeria and Cote d'Ivoire that have embraced drone technology to deliver medical supplies.
Prof Nyong'o said air delivery of medical supplies will enable residents access health care commodities for terminal illnesses like cancer.
Zipline invested Sh150 million in the establishment of an operation and distribution centre in Kisumu in February.
The deal christened 'Kisumu Universal Health Acceleration Project' intends to remove barriers to access to Covid-19 vaccines and other medications.
The autonomous aircraft technology has been cited as a game-changer in a county that grapples with erratic supply of essential medicine.
Prof Nyong'o announced that over 120 health facilities across the county are expected to make medical supply orders through emails or text messages, and deliveries made in 45 minutes within an 80-kilometre radius.
Apart from medical supplies, the drones will also play a critical role in the agricultural sector.
"We will leverage this new technology to improve our productivity in agriculture by enabling genetic improvement of local breeds at the Animal Reproduction Centre in Chemelil," said Prof Nyong'o.
Zipline Vice president for Africa Daniel Marfo said Kisumu will act as a pilot for the lake region before scaling up to cover the other 14 counties in the Lake Region Economic Bloc serving up to 1,250 health facilities.
"The hub in Chemelil will also be used to transport fertilisers. When the pilot phase is successful, more hubs will be set up in surrounding counties," Mr Marfo said.
Related Topics