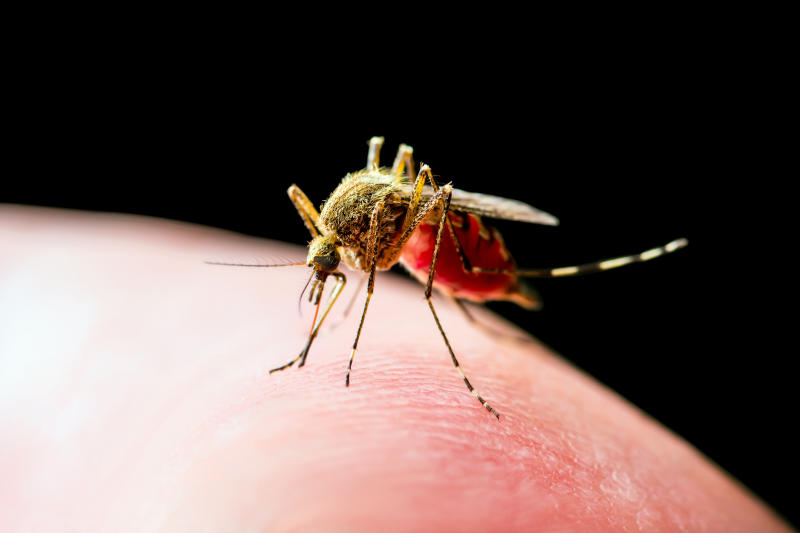 An approval by a US-based environmental agency to release 2.4 billion Genetically Modified Mosquitoes has sparked debate.
Two weeks ago, the US Environmental Protection Agency cleared the release of 2.4 billion genetically-modified mosquitoes in California and Florida.
The mosquitoes, created by biotech firm Oxitec which is based in the United Kingdom, will be non-biting males engineered to only produce viable male offspring, according to the company.
Oxitec officials said the plan will reduce the number of the invasive type of mosquitoes that carry diseases like Zika, yellow fever and dengue. The aim of the programme is to reduce cases of diseases like yellow fever by killing off the offspring of a common kind of mosquito, Aedes aegypti, which spreads disease through its bite.
Scientists at Oxitec said they mass-produce and genetically modify male Aedes aegypti eggs in a lab.
These male mosquitoes will be released into the wild to mate with females and pass a gene that will kill the female offspring, which are the ones that bite and spread disease.
According to the scientists, female mosquitoes will die, while males will reproduce and spread the self-limiting gene to the next generation, eventually leading to population decline.
"Given the growing health threat this mosquito poses across the US, we're working to make this technology available and accessible," Grey Frandsen, CEO of Oxitec, said in a press release.
"These pilot programmes, wherein we can demonstrate the technology's effectiveness in different climate settings, will play an important role in doing so," he added.
"While these diseases aren't yet spreading in California, the invasive insect has been flagged as a growing risk as their numbers increase across the state," said an official at the US Environmental Agency.
Kenyan scientists have acknowledged that these advances have led to polarised debate on the benefits and risks of genetically modified mosquitoes.
According to World Health Organisation (WHO), scientific models have shown that genetically modified mosquitoes could be a valuable new tool in efforts to eliminate malaria and control diseases carried by Aedes mosquitoes.
However WHO cautions, that the use of genetically modified mosquitoes raises concerns and questions around ethics, safety, governance, affordability and cost-effectiveness that must be addressed.
In Kenya, The Standard has established that research on genetically modified mosquitoes is currently going on at Kenya Medical Research Institute (Kemri).
The research aims at sterilising male mosquitoes in a bid to control malaria. The researchers are first testing the sterilising agent in the laboratory and if it works, they will use it on mosquitoes in the field.
An entomologist at Jomo Kenyatta University of Agriculture and Technology (JKUAT) Dr Paul Kinoti said the technology being tested at Kemri employs the use of sugar-coated with the sterilising agent that is placed near homes and mosquito breeding sites.
Normally, male mosquitoes feed exclusively on sugar, unlike females, which need blood to produce eggs.
Kinoti said the application of genetically modified mosquitoes is a new technology that is not yet fully established in Africa and Kenya in particular.
However, he said this does not rule out the fact that it could be the future of the vector control and sub-Saharan countries such as Kenya that need to move with the wave of advanced technology.
"It is, therefore, a challenge to the government to invest in such studies/programmes in the effort towards control of mosquito vectors," Kinoti said.
Mr Patrick Odhiambo, an ecologist at Ecology Without Borders Organisation, observed that the spread of the genetically modified male genes into the wild population could harm endangered species that feed on the mosquitoes.
"The release of genetically engineered mosquitoes will needlessly put people, the environment and endangered species at risk in the midst of a pandemic amid concerns of climate change," Odhiambo said.
While Prof Raphael Kapiyo of Maseno University School of Environment and Earth Sciences said there is a need to review potential risks to the environment and mosquito generations.
"When the genetically engineered mosquitoes are released in the environment they cannot be recalled in any way," Kapiyo said.
Kapiyo said this could lead to unregulated open-air genetic experiments, thus the need for precautionary action, transparent data and appropriate risk assessments.
Related Topics