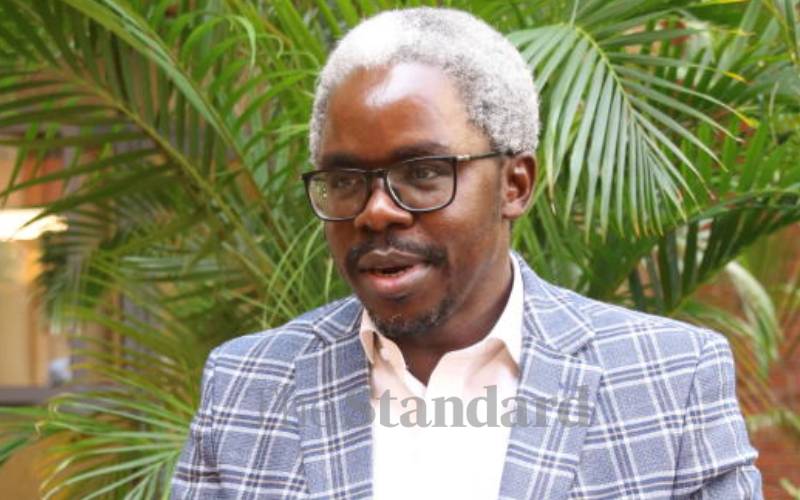 From when he was the size of his father's boots, Prof Lukoye Atwoli knew he wanted to become a medical doctor.
About his fever and chills leading to admission and how the team of medics at the Kenyatta National Hospital fascinated his 11-year-old mind.
"I would drift in and out of consciousness and when I woke up, I would find a group of people wearing white coats around my bed," he recalls.
"They would have discussions, I would get an injection and feel better. At some point, I would strike up a conversation with them and by the time I left the hospital, I was convinced I wanted to be like those people."
He had no challenges while writing about career choices during a class composition. Though hyperactive and naughty, he was also the kind of student a headteacher saw fit to move from Class Four to Five after just a term, just to give him more challenges.
"I had no clue how to add letters together in algebra, and so on, and that was when I started being serious with school work," he said.
It was at Jamhuri High, a day school in Nairobi and which had all facilities including, laboratories, sports pitches and a swimming pool.
"I joined the drama club. I tried singing. I even wrote some of the plays, even writing poetry began in high school," he says gleefully.
He also met Ahmed Kalebi now a doctor in high school where both decided to pursue medicine, challenging each other in class as desk mates. Little wonder they later met at Moi University Medical School.
Dr Kalebi went on to become a prominent pathologist, founding the Lancet Group of Labs-where he has since exited as CEO.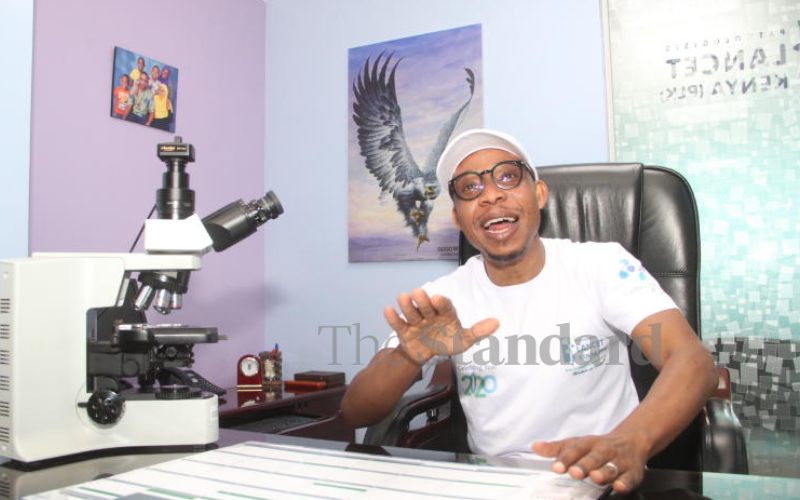 But art and science have a home in Prof Atwoli. He loves art and medicine was introduced to him in the form of art and it's in arts, literature, poetry, and engaging people which gives one a deeper connection with patients than if one had focused on the medical problem alone, more so for him as a psychiatrist.
Which is curious, really, considering he was into computers and initially had eyes on being a neurosurgeon. Fascinated by how computers worked, he even enrolled at Strathmore as part preparations for a career in neurosurgery.
He only changed his mind during a two-month programme at Indiana University where checking people's spines and backs didn't excite him and he chose dealing with peoples' brains instead.
"The programme director asked me if I was interested in how the brain looked like or if how it works," says Prof Atwoli. "I told her I was interested in how it works and what to do when it doesn't. She gave me a psychiatry book and if I liked it, I was going to become a psychiatrist and if I didn't like it, I would become a neurosurgeon."
It was from there that he took interest in psychiatry, and as an intern, would see more psychiatrist patients.
He found a natural niche in psychiatry as he has a great interest in human behaviour, politics, philosophy, poetry, and social organisations. Never mind at the time, discussions about mental health were not a common topic. He thus saw an opportunity to trailblaze by advocating for mental health, especially in terms of research.
His colleagues tried to discourage him arguing psychiatry was not well-paying, but for him, it was an opportunity to make a difference, to rise to the top, have impact.
"Like someone comes with severe schizophrenia," he says, "and everybody thinks their life is completely done and being able to work with this person and get them back to being productive members of the society is extremely fulfilling to me."
The father of four chose not to stay under the shadow of his father, COTU Secretary General Francis Atwoli.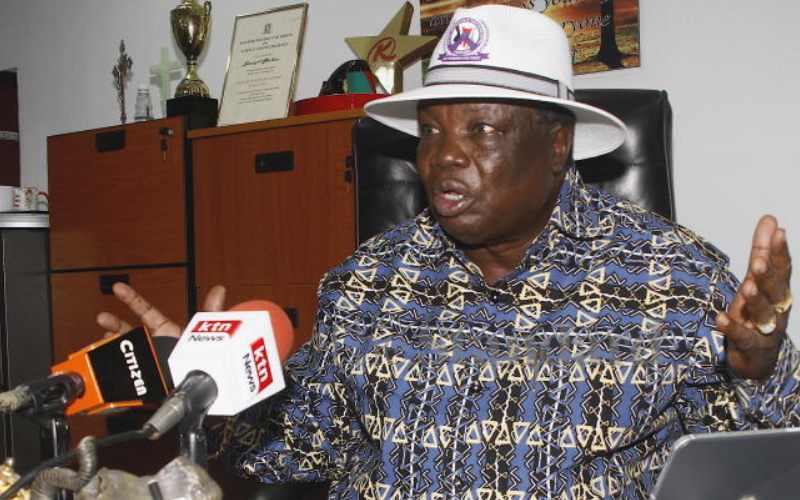 "Being the child of a person who is in the public domain is always going to be a risk that you can be swallowed by this person," he said. "Or you might be tempted and rebel and be the opposite and do very crazy things."
He is now a Professor of Psychiatry and Dean of Medical College of East Africa and Associate Director of the Brain and Mind Institute, both at Aga Khan University where he plans to establish an undergraduate and post-graduate programme in health science offering 'cutting-edge' research.
Unlike his Old Guy, Prof Atwoli, also a member of the WHO World Mental Health Surveys Consortium, is not interested in active politics, and prefers "serving humanity, not just Kenyans, but humanity in my capacity rather than going out there to campaign and go to parliament."
But aren't there times when his work interplays with that of his father?
Well, each has his turf as "we both agreed I have no clue how he does his job and he has no clue how I did mine. In medicine, there was no way he was going to help me. He has no foot in the medical sector and so even if I needed him to go talk to somebody, my word would just be as strong as his."
Prof Atwoli, unlike his colleagues, runs a half-day clinic on appointment "because everything I do, translates into patient care. If what I teach, the research I do, doesn't improve the quality of care of my patients, then what I do would be in vain."
Related Topics