Home
/
Health & Science
Minimise carbon footprints, just have indoor holidays
Health & ScienceBy Mactilda Mbenywe | Mon,Dec 20 2021 00:00:00 UTC | 4 min read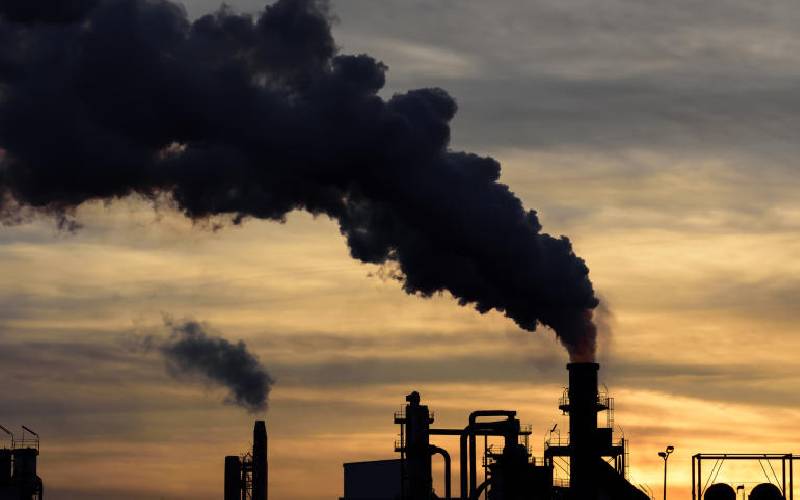 News on growing climate catastrophe caused by human activities can be chilling, but now environmentalists are rooting for indoor holidays to reverse effects of climate change.
Indeed, humans have emitted so much carbon dioxide (CO2) into the atmosphere that attempts by nations to slow the climate crisis and prevent some of its devastating consequences are becoming futile.
But during the recently concluded climate change summit in Glasgow (COP26), people were challenged to reduce their personal carbon footprints. One of the ways certain delegates vowed to tackle the crisis was not to fly for a year and instead travel only within their countries.
Research from Climate Action Tracker (CAT) shows a possibility of 2.4°C global warming this century, way above the current 1.8°C, which is over the 1.5°C preindustrial levels the world needs to achieve.
Rosemary Owigar, a climate change expert and lecturer at Maseno University, says indoor holidays can protect the planet if individuals can minimise greenhouse gas emissions by using overland means instead of flying up-country.
Lower-carbon transport
Ms Owigar says choosing lower-carbon transport options must be encouraged.
"While moving within visibility cycling or walking are always a more enjoyable and eventful ways to see a place," Owigar said.
Some destinations, she said, may have electric vehicles to rent or taxis, and would be good options to minimise green gas emissions.
Owigar encourages individuals to travel closer home and take advantage of the treasures that can at our doorsteps instead of travelling far away for holidays.
In 2018, a landmark study titled "The carbon footprint of global tourism" showed how the global tourism industry had a bigger carbon footprint than initially estimated.
According to the University of Sydney researchers' report that was published in the journal Nature Climate Change, tourism is responsible for 8 per cent of total carbon emissions worldwide, making the sector a bigger polluter than the construction industry.
The report showed that tourists contribute to climate change through travel by air, rail and road, and by consuming goods and services such as accommodation and souvenirs.
It further outlined how tourism activities that were rife during holidays and festivities increase carbon emission.
Nixon Sifuna, an expert in carbon trading, observed as individual houses generate emissions from energy use, so do the hotels, home stays, and rental homes they choose to stay in while on vacation.
Many accommodations rely on heating and air conditioning to keep guest rooms at a pleasant temperature in hot or cold climates.
Energy-intensive systems
These energy-intensive systems create carbon dioxide gas, as do the water heaters used to warm showers, pools and spas.
Electricity used to power lights, TVs, refrigerators, laundry machines, and other equipment is also a big contributor, especially in areas with dated or inefficient systems.
Emissions from lodgings tend to be highest in resorts and hotels that offer modern services, while smaller lodgings such as home stays and guest houses have lower emissions for the most part.
In this regard, Prof Sifuna says during the holidays is it best wherever possible to stay in places that use renewable energy.
"Avoid using the air conditioner or heating too much, instead, open a window and when it gets cold use an extra jumper," Prof Sifuna said.
He encourages turning off lights and appliances when not in use. "Be mindful of how much energy-intensive hot water you use – choose shorter showers over baths," he said.
While indoors, reuse towels and bedding to save on laundry energy.
Single-use plastic
Kisumu County Director of Climate Change Evans Gichana says people should say no to single-use plastic straws, cutlery, drinks stirrers, water bottles, toiletries and bags; and even plastic souvenirs that are likely to be discarded.
Holiday makers, he says, should consider pool inflatables or poor quality plastic flip-flops while using reusable water bottles with recycling options locally.
"Choose low carbon activities on your holidays such as kayaking, cycling, horse riding, walking and swimming," he noted adding that turning off appliances and boilers and lights to save energy and as for security lights, use timers.
Another way to reduce food's footprint is by cutting down on meat.
According to a 2018 study by researchers at the University of Oxford, cutting meat and dairy can reduce an individual's carbon footprint from food by 73 per cent.
But even if you are not a vegan, having a few meat-free meals during your holiday will make a difference.
At first glance, assuming personal responsibility for climate change, and in response, bending backward to trim your carbon footprint, might appear pointless.
But the reality is that taking small steps to reduce one's impact - going vegan, forswearing air travel or paying for green electricity - as an individual during holidays will reduce pollution and make a difference in preserving the earth.
Related Topics