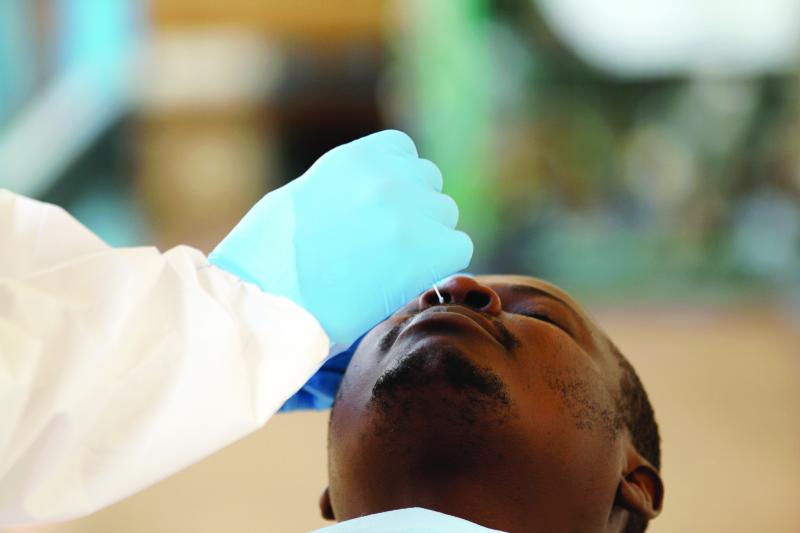 Kenya's young lived carefree, taking comfort that Covid-19 would not affect them as medics and health officials reassured them. The young population in Kenya and Africa in general was one theory as to why there were fewer mortalities compared to other parts of the world.
Indeed, data from the Ministry of Health indicate that about 27 per cent of Covid-19 patients fall within 30- 39 age-brackets, followed by 40 to 49 years and then 20 to 29 years. Many young people still habour the myths, misconceptions and misinformation about Covid-19, yet recent data show that there are as vulnerable as other age brackets.
Just why in April this year, more than 30 teenagers aged between 12 to 17 years were arrested at a house party in Kasipul Kabondo, Homa Bay County, contrary to Covid-19 protocols on social distancing. They were arrested at around 11 pm, past the regulated curfew hours.
That is not the first case as seven months ago, over 40 students were arrested at another house party in Nairobi's Mountain View Estate were arrested and various brands of whisky and vodka seized.
Dr Thumbi Mwangi a researcher and epidemiologist says that data shows that young people are susceptible to the coronavirus with a new variant which affects them being different from that affecting the old.
"The current delta variant is affecting the young population and more are getting sicker compared to how the virus was manifesting at the start of the pandemic," he says.
Dr Janet Githinji, an obstetrician and founder of Daktari wa Mtaa Initiative which focus in civic education on the face of Covid-19 in the slums says "as long as you can breathe and cough you can transmit or get the virus. Pediatricians would say something different as more research is ongoing but for the rest we are at risk."
The Delta variant which was first detected in India has spread to over 70 countries according to the World Health Organization. It is 40 percent more transmissible than the Alpha variant first detected in the UK.
A study by The Lancet shows the variant results in double hospitalization cases but Professor of Medicine at Johns Hopkins University, Stuart Campbell Ray, in an article in John Hopkins Medicine notes that "so far there is no convincing data that any of the variants have special propensity in children or youths. However, we need to be more vigilant in monitoring such occurrences as we can only speculate at this point."
But perceptions about Covid-19 and young people are slowly changing. Take Laura Chebet, 27. She was informed this April that her colleague at work had Covid-19 and the call was part of contact tracing. She was to keep away from young ones in the family which was tough for a young mother.
"Interestingly, my husband tested negative for the virus despite the fact that I had tested positive twice in subsequent tests for the virus."
Recalls Chebet who had no underlying condition and all through her isolation period she experienced no symptoms.
George Mbare, 28 had a severe attack and "I started experiencing tiredness at work until one day I could not lift my camera and I realized it was time to see a doctor," says the videographer who had suffered a lung infection two years ago and which resurfaced when he contracted Covid-19.
"I could hardly breathe properly and was given an inhaler and other medicines. I felt pain on my left side of the chest all the way to the shoulder and back."
Mbare had believed even if he contracted Covid-19, the virus would not put him down.
But the country was shaken when a 28-year-old doctor died from Covid-19 related complications. Stephen Mogusu succumbed at the height of the doctor's strike in December 2020.
The belief that young people are immune to Covid-19 was even peddled by former
US president Donald Trump who once piped that "it affects elderly people, elderly people with heart problems and other problems. That's what it really affects. In some states, thousands of people — nobody young. Below the age of 18, like, nobody. They have a strong immune system, who knows? Take your hat off to the young, because they have a hell of an immune system. But it affects virtually nobody. It's an amazing thing," he added.
That information was consumed by millions of his followers including young people, a detrimental remark on the face of attempts at stopping the spread of the virus.
Using reverse search tools shows a higher chance the account is a bot or fake account used to send traffic or lure people. The account has since been suspended by Twitter.
Related Topics