Home
/
Health & Science
WHO approves second Chinese Covid-19 vaccine for emergency use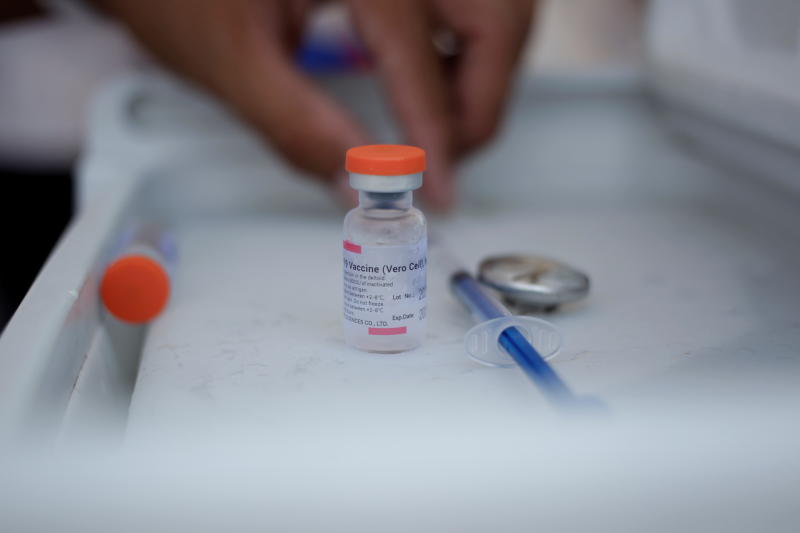 The World Health Organisation (WHO) has okayed a second Chinese vaccine for emergency use.
Sinovac-CoronaVac, a two-dose vaccine, got the nod after it met international standards for safety and efficacy.
It is already being used in several countries.
WHO said it prevents symptoms in 51 per cent of those vaccinated and has a 100 per cent efficacy on severe Covid-19 hospitalisation cases.
The Emergency Use Listing (EUL) comes one month after WHO approved the first Chinese vaccine, Sinopharm, also for emergency use.
WHO Director-General Tedros Ghebreyesus on Wednesday said the vaccine's easy storage contributed to its approval and inclusion in the Covax facility, for which Sinovac/China National Pharmaceutical Group has produced 10 million doses from a projected annual target of three billion doses by year's end.
"Easy storage of CoronaVac makes it suitable for low resource settings," Ghebreyesus explained.
It is now crucial to get these life-saving tools to the people that need them quickly," he added.
CoronaVac comes at a time when the country is facing a shortage of vaccines, owing to a surge in Covid cases in India, which was supplying the bulk of AstraZeneca vaccines.
It's the eighth vaccine to receive EUL by WHO.
Related Topics