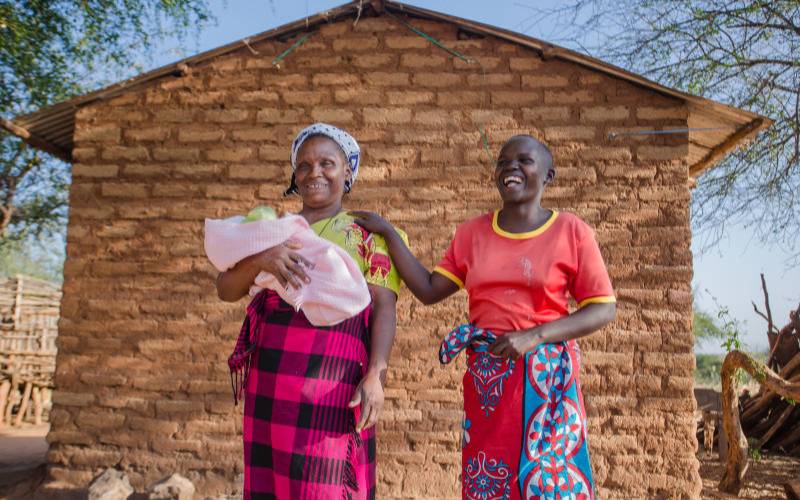 Charity Kaluki was born in the middle of the pandemic with health care workers on strike. Her mother, Joyce Makasi from Kambiti village named her third child after the Kitui County Governor, Charity Kaluki Ngilu who was then opening a theatre last December.
The theatre came to the rescue of hundreds of pregnant mothers who were forced to be driven on rough roads 100 of kilometres away when they developed complications.
And it happened to Joyce, 29, who went into labour when only had a few hundred shillings for a boda to the nearest health centre called Waita.
Due to lack of adequate food during pregnancy, Joyce was too weak and fragile to have a vaginal birth. She needed surgery to have a Caesarean birth. In Swahili punctuated with her native Kamba, Joyce told Health & Science that "malisema sina nguvu" (they said I am weak) words that injected fear as the closest hospital was Mwingi Level Four Hospital, about 100 kilometres away.
"I asked the nurses at Waita how they wanted me to get there, and I had no money for the transport or the surgery," recalls Joyce adding that medics at Waita booked for her a bed and nurses at Mwingi Level Four Hospital.
Luckily, an ambulance came for her and took her to Tseikuru Level 4 Hospital.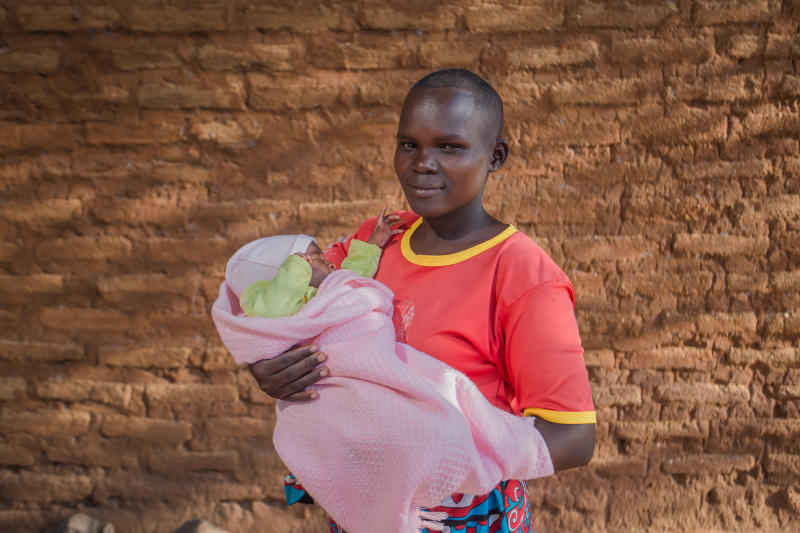 Women in Kitui face similar challenges like Joyce and besides access to health care there is that not-so-small matter of inadequate food for the mother which affects the baby.
Before United States Agency for International Development (USAID) funded the theatre at the Tseikuru Level Four Hospital, healthcare workers in rural Kitui County often referred women to Mwingi, more than 100 kilometres of rough terrain for the past 13 years.
Many women and children did not survive that trip or never made to make it, and this broke nurse Kithome's heart a great deal.
The wait for the ambulance especially in cases of obstructed labour is life-threatening as that is when the baby is trying to descend in the womb to come out but cannot because the pelvis is blocked or very small. This denies the baby oxygen and it dies when not taken out surgically.
Kithome explains speed of the essence when referring a patient and when a two-hour trip takes three "it can affect the outcome of the labour negatively" and what is more, rough roads can have the placenta detaching from the uterus, resulting in Placental abruption- every midwife's worst nightmare as it is deadly: the baby lacks oxygen and dies as the mother also bleeds to death because the placenta is violently plucked from the finest inner wall of her uterus.
Before the theatre, the facility referred 15 mothers at least and one or two would have bad outcomes," says Dr Geoffrey Muendo who is in charge of the facility.
And bad outcome can mean a longer stay in the hospital or complications that need more specialized care or death.
But since the theatre was commissioned, Dr Muendo said no deaths have been recorded and reduced referrals have saved the hospital money that can be used on other services as referring patients requires fuel and staff to accompany the patient and just one-way trip could cost Sh5000.
The challenge is how the hospital will cope once USAID pulls out and for Kilonzo, the headache for the county will be funding the theatre in Tseikuru and another in Migwani in Kitui North.
The theatre in Migwani has not started working despite being fully equipped for lack of healthcare workers.
Kithome was grateful that USAID renovated Tseikuru Hospital theatre as part of the Afya Halisi project and now "we can operate women and they do not have to suffer so much," says Kithome.
The theatre now receives referrals from other health facilities that do not have theatres like Nzueni (25 kilometres away), Masyungwa (40 kilometres) and Mifukoni, as well as the neighbouring Tharaka ward in Tharaka Nithi.
Millions of shillings were spent to equip the theatre with equipment for surgeries and resuscitations. The Afya Halisi project also paid the salaries of healthcare workers (nurses, anesthetists) who held the fort as the nurses' strike paralyzed health services all over the country.
It this facility that the Kitui Governor Charity Ngilu was launching last December when Joyce was scheduled for theatre. It was why she named her daughter Charity Kaluki after the governor.
Related Topics