Home
/
Health & Science
Firms' race to make Malaria jab accessible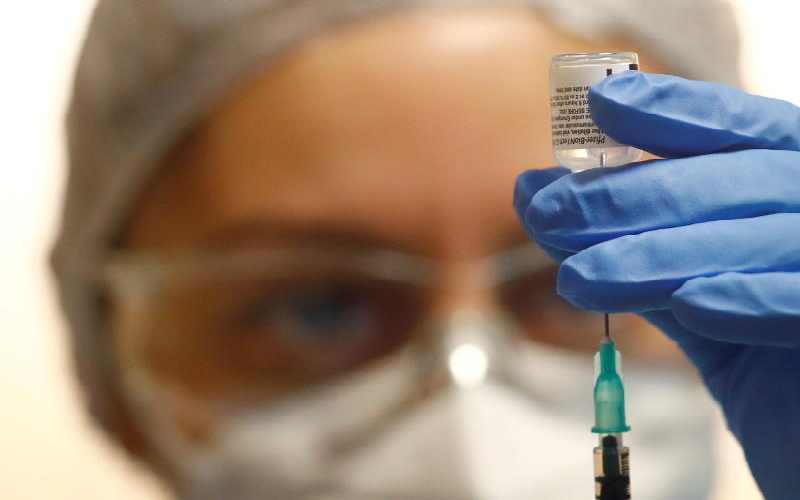 An agreement has been inked to ensure a sustainable supply of malaria vaccine in anticipation for a global roll out in the next few years.
It is expected that the deal between GlaxoSmithKline (GSK), Bharat Biotech (BBIL) and PATH, a non-profit organisation that has been on the frontline in malaria research through the Malaria Vaccine Initiative(MVI) - will pave way for supply of 15 million doses of the vaccine annually.
This is in addition to 10 million doses that are being supplied annually to countries taking part in the trial of the vaccine.
Kenya is one of the countries in Africa taking part in the trials of the RTS, S/AS01E vaccine. Others are Ghana and Malawi. The trial was rolled out in September 2019 across eight counties with a high prevalence of the disease.
These are Kisumu, Homa Bay, Migori, Siaya, Bungoma, Vihiga, Kakamega, and Busia.
The trial targets 120,000 children below two years who will be vaccinated with four doses of the vaccine. The first cohort of these children is set to receive the last dose this month, according to the Ministry of Health calendar.
There are 65,000 children who received their third dose in July 2020.
Across the three countries (Kenya, Malawi and Ghana), the trial targets 360,000 children.
To ensure the demand for the vaccine is met, the agreement, as well saw the transfer of some part of the manufacturing to BBIL from GSK which has been developing the jab for 30 years. GSK, according to a statement on the agreement dated January 27, will retain the production of the adjuvant of the vaccine (AS01E) which it will supply to BBIL.
"Our 30-year and ongoing commitment to RTS, S/AS01E represents significant leadership and investment in global health vaccines, but also a huge scientific achievement in the fight against malaria.
With a child still dying of malaria every two minutes, helping secure the long-term future of the only vaccine available by working with an established leader like Bharat Biotech is vital for the continued fight against this devastating disease," said Thomas Breuer, GSK Vaccines Chief Medical Officer and Vaccines Global Health lead.
Krishna Ella, Bharat Biotech's Chairman and Managing Director said the firm honoured to support this partnership and to provide global access to RTS, S/AS01E vaccine.
"With prior expertise in malaria research, WHO prequalified vaccines, supplied to more than 70 countries, Bharat Biotech is geared up for large-scale manufacturing, and to provide a continuous long-term supply of this life-saving vaccine," said Ella.
According to the Centre for Disease Control and Prevention(CDC), 10,700 die from Malaria annually.
Related Topics