Home
/
Health & Science
You have deserted us, health unions say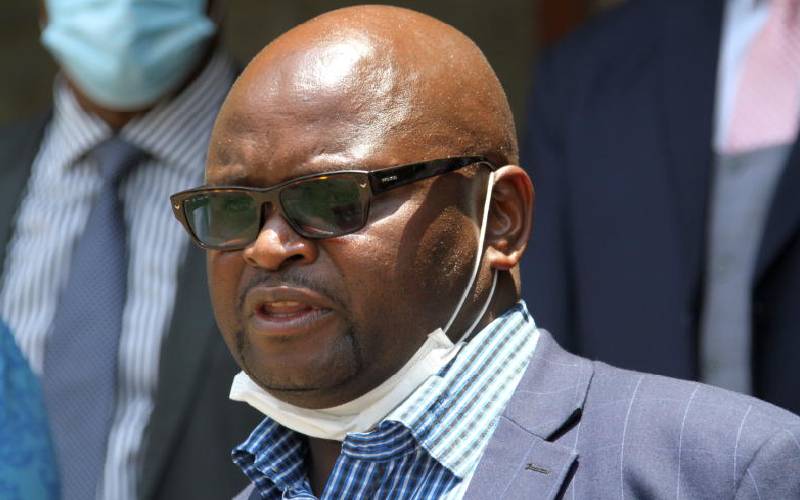 The number of nurses who have died from coronavirus has risen to 17 after one more death was recorded yesterday.
While appearing before the Senate Committee on Health, National Nurses Association of Kenya (NNAK) President Alfred Obengo said nurses are now the most affected by the pandemic among health workers.
NNAK was among health workers' unions that submitted proposals to the committee yesterday, highlighting the plight health workers are facing in the fight against the Covid-19 pandemic.
"Protection of healthcare workers is central in their response to the pandemic," said Obengo.
Something needs to be done urgently to save the lives of frontline health workers, he said.
Obengo added that health workers feel neglected even though they are at the centre of a deadly disease that is claiming lives in the hundreds every week. Top on his list of demands was a medical cover for nurses, which he termed an urgent issue.
Health insurance
He said health workers need to feel protected as they handle Covid-19 patients.
Others at the meeting were the Kenya Medical Association (KMA), Kenya Medical Practitioners and Dentists Union (KMPDU), Kenya National Union of Nurses (KNUN), Kenya Union of Clinical Officers (KUCO), Kenya National Union of Laboratory Officers (KNULO) and the Kenya Pharmaceutical Association (KFA).
Kenya Clinical Officers Association Secretary General Eric Ondieki said health insurance must benefit all health workers.
Take a quick survey and help us improve our website
Take a survey
He said clinical officers, like other health workers, feel that they are not being supported by the government.
"They are not striking for the sake of it. They are striking because they feel demotivated and unsupported," Ondieki said.
The health unions also demanded adequate provisions of personal protective equipment (PPE) for all health workers.
"Counties are not prepared. We are suffering. There should be a consistent supply of PPE in all hospitals and to everyone irrespective of their levels," KNUN Secretary-General Seth Panyako said.
KMPDU has threatened to go on strike from December 6 if the government does not address its demands.
Related Topics