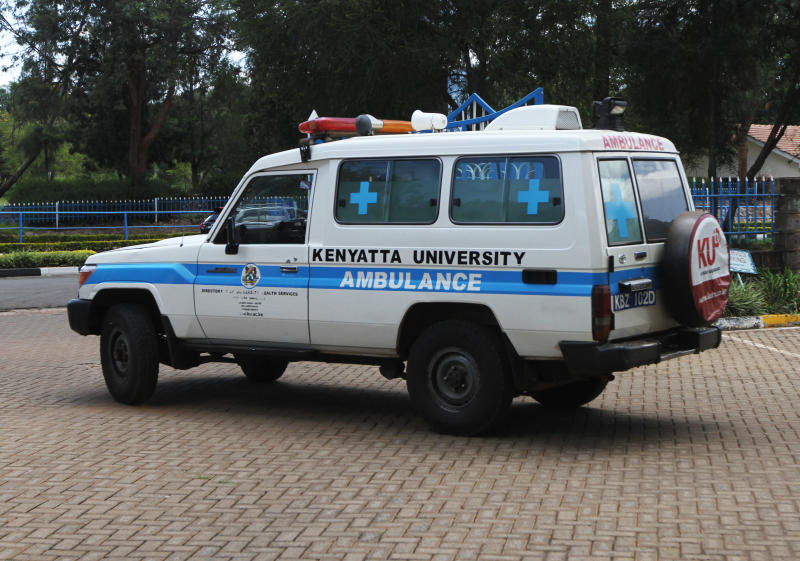 The Kenyatta National Hospital Head of Renal Unit and kidney specialist Dr Anthony Were Omolo succumbed to Covid-19-related complications on Friday night.
A few hours later on Saturday morning, Dr Nira Patel also died due to Covid-19-related complications.
The number of healthcare workers infected with the virus is now over 2,700.
The total number of active cases has also risen to 76,404 after 1,211 tested positive from samples tested in the last 24 hours.
Other doctors who died before Nira and Were are Dr Adisa Lugaliki (obstetrics and gynaecology), Dr Ndambuki Mboloi (pulmonologist), Dr Daniel Alushula (senior orthopaedic surgeon), Dr Vladimir Schukin (bariatric surgeon), Dr Hudson Inyangala (public health specialist), Dr Robert Ayisi (paediatrician), Dr Hudson Alumera (periodontology surgeon), Dr Faith Mbuba (pharmacist) and Dr Jackline Njoroge (physician).
Dr Faith Mbuba was buried yesterday in Meru County.
As the medical fraternity mourned their colleagues, the healthcare system and the country at large has lost more than your everyday health worker.
Dr Patel was not just a dentist, but an expert in her field as the Kenya Medical Practitioners and Dentists Union (KMPDU) eulogised her.
"We mourn the passing on of Dr Nira Patel due to Covid-19-related complications.
"A dental surgeon specialised in orthodontics, a mentor to many and was recently bestowed with the life membership of the Kenya Dental Association. Condolences to the family and friends. May her soul rest in peace," reads a message from the union.
The deaths of the two doctors have raised the number of specialists who have died from the virus to 12.
"These deaths are draining our workforce. Doctors are emotionally wounded," said KMPDU Secretary-General Dr Chibanzi Mwachonda. "With every single death, doctors on the ground feel demoralised."
Insurance cover
Mwachonda said there is no clear guideline on how doctors will be compensated or have their medical bills paid since they do not have compressive insurance cover.
"The high-risk areas where one can get infected beyond the community is in the hospitals and clinics. The risk is high because doctors handle patients some who have Covid-19 but are not aware," he said.
Mwachonda noted that 14 days ago, Omolo had requested for prayers as he got re-admitted to the ICU for the second time.
He eulogised him as a teacher, mentor and leader in nephrology. "Your ultimate reward lies with the Almighty," he said.
Mwachonda warned that with the increasing number of deaths, self-preservation might be the only way until they are assured of their safety at work. "And this might happen before the strike," he added, alluding to the 21-day strike notice that expires on December 6.
Omolo, who died aged 64, had presented papers in 32 workshops and conferences. He is the man behind mobilising 12 haemodialysis machines for Kenyatta National Hospital between 2008 and 2011.
In 2012, he mobilised Sh5 million to for transplant for 10 children. He also oversaw up to four kidney transplant procedures at KNH.
Prof Omollo's magic hand transcended beyond the medical field with boxers yesterday saying he provided pro bono medical services to boxing clubs.
Boxers who served during the reign of national coaches Eddy Musi, Peter Mwarangu and Charles Anjimbi, were the greatest beneficiaries of his services, according to Prof Crispino Ochieng, who teaches at JKUAT.
"It is a big loss to boxers whom he served with dedication and due diligence. We owe him respect for what he has done to talented players and their coaches," said Prof Ochieng, who is also a former light middleweight (72.4kg) boxer.
National boxing coach Muse Benjamin and Boxing Federation of Kenya president Anthony Jamal Ombok also said the doctor had done a lot for the sport.
Veteran tactician Kenneth Ochieng said he benefitted from the services of Omollo during his days at Undugu and St Teresa's boxing clubs in Nairobi. [Additional reporting by Ben Ahenda]