Home
/
Health & Science
Kenya has more corona cases than documented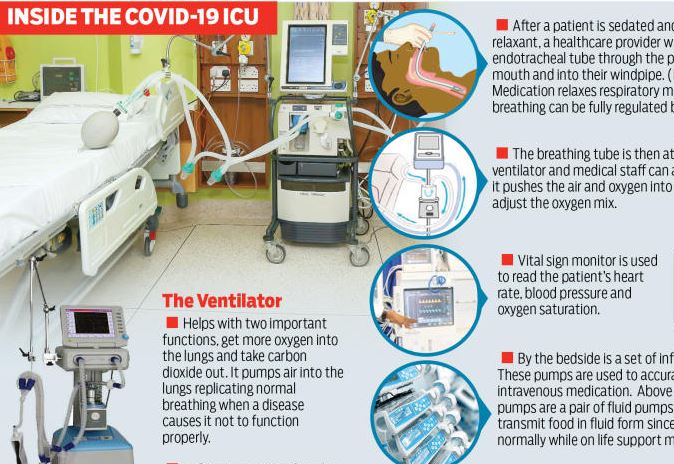 Kenya has more cases of Covid-19 than is being documented by the Ministry of Health, a study by Kenyan researchers has revealed.
The study done by Kemri-Welcome Trust states that Kenya is experiencing a second rise in confirmed Covid-19 cases.
The study done in October on the status of Covid-19 pandemic in the country revealed that confirmed cases occurring in rural counties have increased over time from March 12, when the first case was reported.
In its preliminary findings, antibody testing from several sources indicate that the prevalence of exposure to SARS-CoV-2 has significantly increased over time, especially in Nairobi and Mombasa counties.
"While efforts to conduct population-level SARS-CoV-2 antibody surveys are in progress, results from antenatal clinics can provide insights into the cumulative exposure of the Kenyan population to this virus and the spread of Covid-19 pandemic in the country," reads a section of the finding.
It noted that SAR-CoV-2 antibody prevalence among blood donors has increased from 5.6 per cent to 13.3 per cent.
Counties of Mombasa and Nairobi had the highest antibody prevalence in first collection, from 9.3 per cent to 17.1 per cent and 8.9 per cent to 21.5 per cent, respectively.
Increased antibody prevalence was also noted in Kwale, Kilifi and in other counties of Nyanza, Rift Valley, Eastern and North Eastern.
Another study published in Science titled "Seroprevalence of anti-SARS-CoV-2 IgG antibodies in Kenya blood donors" revealed that with a population of 53 million, at least 1.3 million Kenyans had been infected by the virus in June.
Seroprevalence is a way of identifying the number of people who have developed antibodies to a disease such as Covid-19 following an infection.
The report released on November 11, 2020 notes that although it is hard to link the data directly to the population, the infection of Covid-19 in the country is widespread.
According to the study conducted between April and June this year, at least one in every 25 Kenyans in the age bracket of between 15 and 64 had been exposed to the virus, a number that has been on the rise.
"Although it is difficult to extrapolate our data directly to the whole population, they do strongly suggest the current Polymerase Chain Reaction (PCR) test results suggest and indicate a need for more systematic testing," reads a section of the report.
Researchers revealed that testing strategy in the country targets symptomatic individuals, healthcare workers, contacts of confirmed cases, international travellers, cross-border truck drivers and residents of areas identified as hot spots.
However, reports by the ministry have noted a surge of infections at community level across the 47 counties. During the research, scientists used blood samples from donors across Kenya and highly sensitive and specific assay for anti-SARS-CoV-2 spike immunoglobulin G (IgG).
At least 3,174 blood transfusion samples were collected from four Kenya National Blood Transfusion Service between April 30 and June 16, 2020, from individuals between ages 15 and 66.
Half of the samples collected were from Mombasa, with the rest being from Nairobi, Kisumu and Eldoret. The study analysed 3,098 samples out of which 174 were positive for anti-SARS-CoV-2 spike IgG that gave a frequency (seroprevalence) of 5.6 per cent.
Seroprevalence was higher in the younger age groups of between 15 to 44 years at 4.2 to 5.2 per cent and declined in the older age groups of between 45 and 64.
Related Topics