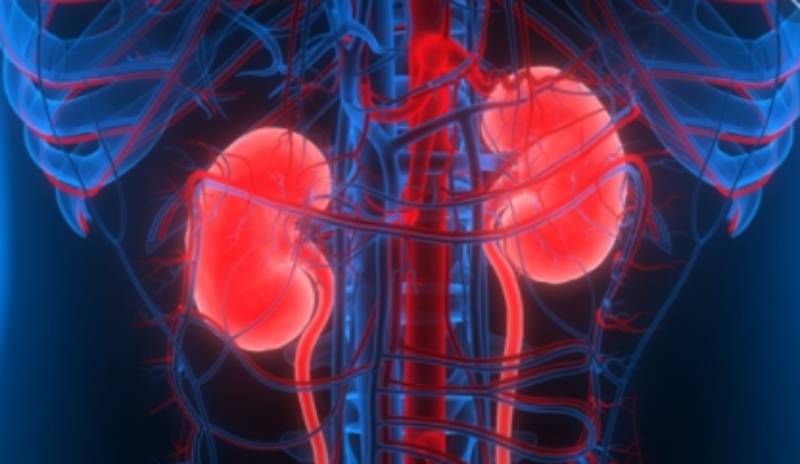 Obese patients, people suffering from respiratory conditions and those living with HIV may be blocked from kidney transplant surgeries, according to new guidelines.
The guidelines. issued by Kenya Renal Association (KRA), a body of doctors who specialise in treating kidney illnesses, stipulate that transplant candidates should have received immunisations for prevalent or life-threatening infections before the procedure.
Patients with respiratory conditions such as uncontrolled asthma, chronic obstructive pulmonary diseases, severe cor pulmonale, and those under home oxygen therapy are not fit for transplants.
Patients with sepsis, including active tuberculosis, parasitic or viral diseases should be excluded from transplants until the infection is fully resolved.
All patients should be screened for HIV and those living with the virus but have end-stage kidney failure may be considered if they demonstrate adherence to anti-retroviral therapy and have undetectable viral load for at least three months. They should have a high CD4 count for at least six months and should not have opportunistic infections.
The guidelines also recommend both the donor and the recipient have a BMI lower than 30. Candidates who are obese will be referred to a multidisciplinary programme targeting obesity to optimise chances of success.
"These guidelines will aid in the harmonisation of transplant practices in Kenya," said Ahmed Twahir, the chair of KRA.
Even though the guidelines — captured in a 68-page document — are extensive, Twahir says they are not meant to replace clinical judgment.
While a number of transplants have been carried out in the country, he says every hospital has been operating with its own set of protocols and guidelines.
"This is the first time we have come up with one set of guidelines in Kenya so that when data is collected on matters such as success rates then it would be reflective of kidney transplant practice," Twahir, a consultant physician and nephrologist, said during the launch of the guidelines.
The first kidney transplant in Kenya was done in 1978.
With well over 4,500 Kenyans currently on haemodialysis, Twahir said transplants offer these patients an exit plan.
"Kidney transplant is the best treatment option for patients with chronic kidney disease," Hussein Bagha, the chair of KRA's scientific committee, said.
Dialysis, he reiterated, is a stop-gap measure to deal with chronic kidney disease and is not one meant to continue indefinitely.
Kidney patients need two to three dialysis sessions in one week — depending on severity of their illness.
"Currently, the National Health Insurance Fund (NHIF) reimburses dialysis patients for two sessions per week at Sh9,500 per session," Bagha points out.
This amounts to Sh76, 000 per month and Sh912, 000 per year. There are also extra charges for dialysis-linked drugs that can rise to Sh36,000 per month.
"Dialysis is far more expensive in the long run," said Bagha. "A patient can undergo kidney transplant at a cost of Sh1.6 million in Kenya and live on anti-rejection medicine costing Sh40, 000 per month."
With every transplant, Bagha says, one patient would save at least Sh36,000 per month with a better quality of life to boot.
Effects of dialysis
"Dialysis causes lethargy and body weakness with every session," he says.
Currently, there are only six centres in Kenya that offer transplant services: three in Nairobi and three in Eldoret.
In 2019, about 100 transplants were performed in Kenya in the six centres.
"It is inevitable that more transplant centres will open up as the need and demand for the service continues to grow," Twahir said.
KRA hopes that NHIF will consider paying for transplants.
Twahir says: "When NHIF started reimbursing costs incurred by dialysis patients, it improved access to healthcare.
"The number of haemodialysis patients went up from about 500 a decade ago to at least 4,500 patients currently.
"Kidney transplant will save more money per patient in the long run and so we hope that NHIF considers paying for patients as it is by far the best option."
The association, says Bagha, consulted the Health Act of 2017 to develop the guidelines. The Health Act of 2017 allows organs to be donated even upon death but the finer details on deceased donors are yet to be laid out.
KRA will periodically review the guidelines to update on significant changes to best practice recommendations. "These guidelines will prove educative to healthcare institutions and doctors. They will improve transplant surgery outcomes," Twahir said.
The guidelines stipulate that transplant recipients and donors undergo continuous monitoring immediate and during early post-transplant period. Their doctors should also be available to respond to calls at short notice.
The association is working with other stakeholders in the healthcare industry to develop a Bill to set up Kenya Organ and Tissue Transplant Service (KOTTS) which will improve and regulate transplant activities.
Related Topics