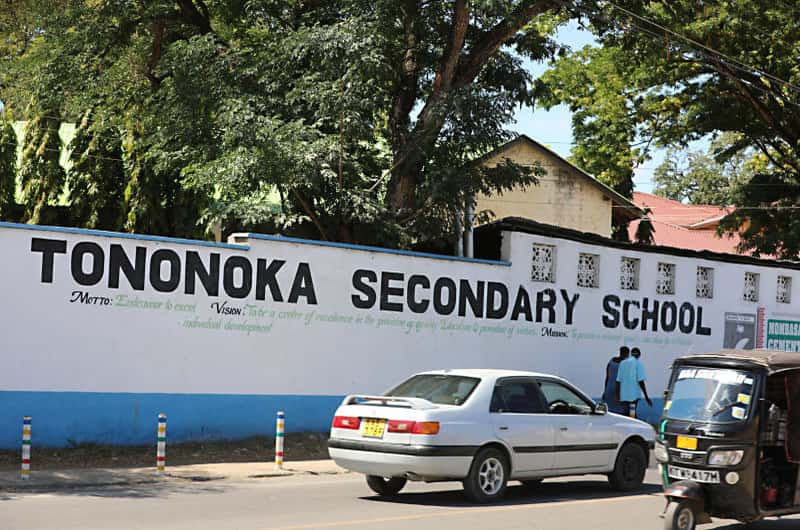 Hospitals across the country are recording rising numbers of patients following a sudden spike in number of symptomatic Covid-19 patients.
The Ministry of Health has noted a worrying trend of the patients in need of critical care admitted in Intensive Care Unit, with Director-General of Health Patrick Amoth directing counties to revamp their isolation wards and implement home-based care to break the chain of transmission.
Amoth said each county was to set up 300 isolation beds to handle the resurgence of the virus. Speaking to The Standard in a phone interview, Amoth said some of the counties closed isolation facilities prematurely when the caseload went down.
Revamp care
"Counties should open up Covid-19 isolation centres and revamp their home-based care because 33 per cent of cases are asymptomatic and can be managed at home," said Amoth.
He noted increased cases of hospital admissions by more than 100 per cent. According to ministry reports, 1,059 patients had been admitted in hospitals across the country.
"A few weeks ago we were admitting less than 500 patients, but the numbers are on the rise," he said. In Bungoma, Governor Wycliffe Wangamati made a public appearance for the first time after two weeks of self-isolation.
"Doctors asked me to go into mandatory isolation for 14 days, usually recommended for Covid-19 patients and later gave me a clean bill of health. I can now interact with my people," said Wangamati.
The governor has been conspicuously missing in action, skipping key events including the launch of Wekelekha Vocation Centre, which is among his key initiatives.
County Executive for Health Antony Walela said at least three other top county officials who exhibited Covid-19 symptoms had also been placed under quarantine. On October 10, Bungoma County Assembly closed down for two weeks after 11 MCAs were found to have interacted with Wangamati in political functions.
And Kakamega County has been forced to look for an alternative isolation unit since Mumias Level Four Hospital, which has a bed capacity of 58, is filled to capacity.
County Acting Chief Officer of Medical Services John Otieno said a number of admitted patients are asymptomatic, with others displaying Covid-19-related symptoms.
"Some of the patients we are receiving are coughing, with some complaining of chest pains. We are therefore opening more facilities to avoid spreading the virus in villages," said Otieno.
The doctor said plans were underway to open a Covid-19 isolation unit at Likuyani Sub-county Hospital.
"Cases of patients being admitted has been on the rise in the past two weeks, numbers that are worrying. We are therefore opening more units to prevent spread of the virus at community level," said Otieno.
In addition, 32 isolation beds have been established at Kakamega General Hospital, including five that will manage patients in critical state.
Further, the county is planning to set up a High Dependency Unit at Mumias Level Four Hospital to manage patients in need of extensive care. Cases admitted are from target testing and contract tracing. The tests were done at the Kenya Medical Research Institute in Kisumu.
A number of private facilities isolation units in Kisumu are reported to be operating at full capacity, with doctors referring patients to public hospitals or recommending home-based care.
At least 67 per cent of isolation beds at Jaramogi Oginga Odinga Teaching and Referral Hospital are occupied, according to an official who requested anonymity.
Kisumu County Hospital has a bed capacity of 85, which is 100 per cent occupied.
Moi Teaching and Referral Hospital is also recording high number of admissions. Kericho has 117 active cases managed at various isolation centres and home-based care programme, according to county health records.
Covid-19 patients are managed at Ainamoi and Kericho hospitals. County Epidemiologist Kigen Kabuk said 72 patients are admitted in Covid-19 isolation units in various hospitals. Out of the 72, 25 are prisoners while 45 people are managed under the home-based care programme.
"Patients presenting themselves to hospital are critically ill, with majority experiencing shortness of breath, coughs and fever," said the medic.
At least 30 patients are admitted at the Covid-19 unit at the Rift Valley Provincial General Hospital (PGH) against its bed capacity of 27. "The hospital is full to capacity and patients in need of care are advised to go for home-based care," said a medic at the facility.
According to county disease surveillance records, there are eight Covid-19 positive patients admitted at Langa Langa Health Centre in Nakuru County. The county Covid-19 report of October 19 stated there were 22 new infections out of a sample size of 166.
The report said there were 40 admissions, among them 14 at PGH, five at Naivasha Hospital, seven at Nakuru Nursing Home while Nakuru War Memorial and PGH Annex had three each.
Related Topics