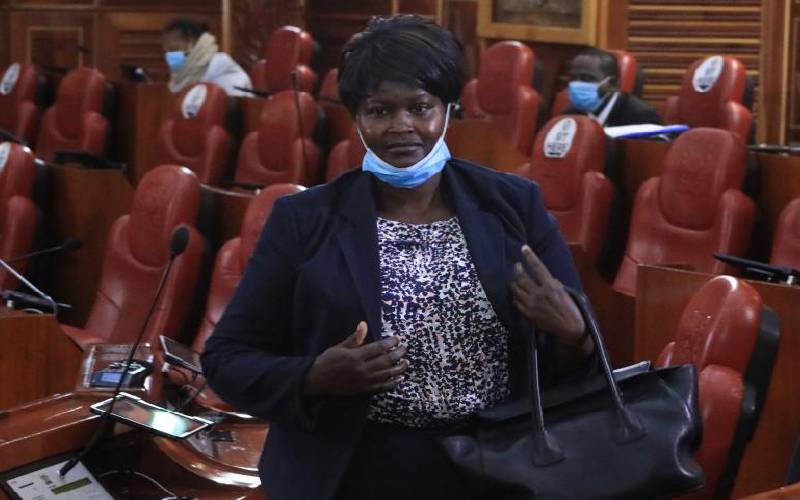 Parliament's oversight role is under siege as changes introduced in the wake of Covid-19 bite hard, affecting normal operations and threatening key parliamentary business.
With MPs attending sessions on a rotational basis, limited parliamentary staff on duty and a reduced number of journalists allowed in Parliament, it is no longer business as usual.
Hardest hit are private members' Bills that are now gathering dust as the House deals with priority business.
Social distancing protocols have also meant that space for public input into legislative proposals has significantly reduced.
Besides, MPs that fall under the vulnerable groups, such as those aged over 58 and those with underlying conditions are dissuaded from attending sessions, which means a majority of this group can no longer contribute on the floor of the House.
Parliament fast-tracked its health protocols when reports emerged that a number of MPs may have contracted the coronavirus.
To protect lawmakers, staff and other members of the public, it reduced sitting capacity to 60 and banned physical committee meetings without the Speaker's authorisation. The House encourages virtual committee meetings.
It also created holding areas for MPs waiting to contribute to House business.
But with no end in sight for Covid-19 and with Parliament yet to find its footing on application of virtual technology, lawmakers, journalists and even the public have borne the brunt of the changes.
Kangema MP Muturi Kigano said the changes have denied many MPs a chance to contribute even when they have burning issues to raise on the floor of the House.
"Although sometimes you may have important business, you cannot articulate them because of congestion. Everyone wants to contribute.
"We need to get a bigger space so that all of us can be accommodated. Parliament is supposed to be open to everybody," said Kigano, who is among those in the vulnerable groups. "When you are a senior citizen, you need to take a lot of precautions."
Limited media coverage
The effect of keeping members in holding areas is that spontaneous points of order, points of information and other interventions that made debate exciting have reduced.
Limited media coverage of committees also means most witnesses are no longer interviewed infront of cameras, denying the public an opportunity to follow proceedings.
"Parliament has actually become boring," said a journalist who regularly covers the Senate Public Accounts and Investment Committee (CPAIC).
The committee, which oversees county expenditure, has limited the number of journalists to eight.
"It has been a struggle for journalists covering the committees. If you are not there, you cannot capture everything. In a committee room, you are able to watch the body language of witnesses and even pass a question to an MP. The best the media relations officers can do is to share a document, which a lot of times does not tell the whole story," complained the journalist.
Opiyo Wandayi, the chair of National Assembly Public Accounts Committee (PAC) said the changes, though necessary, have significantly affected committee work.
"It has affected our work significantly because members who are not in the chamber cannot contribute. As a committee, we would also want the public to know what we are doing, which is not possible due to media restrictions," Wandayi said.
Among issues that Parliament will need to deal with when it finally fine tunes its protocols on virtual meetings is the mode of dressing for members to avoid situations where, according to an MP, "people have been turning up in Zoom meetings in pyjamas and open shoes to discuss important committee matters."
Clerk of the National Assembly, Michael Sialai, told The Standard that Parliament has been enhancing its procedures to deal with emerging challenges, including those affecting the media.
"Now more than ever before, we have noted greater cooperation among MPs to support government efforts against the pandemic…the situation has seen a greater push for paperless operations in the National Assembly," Sialai said.
Related Topics