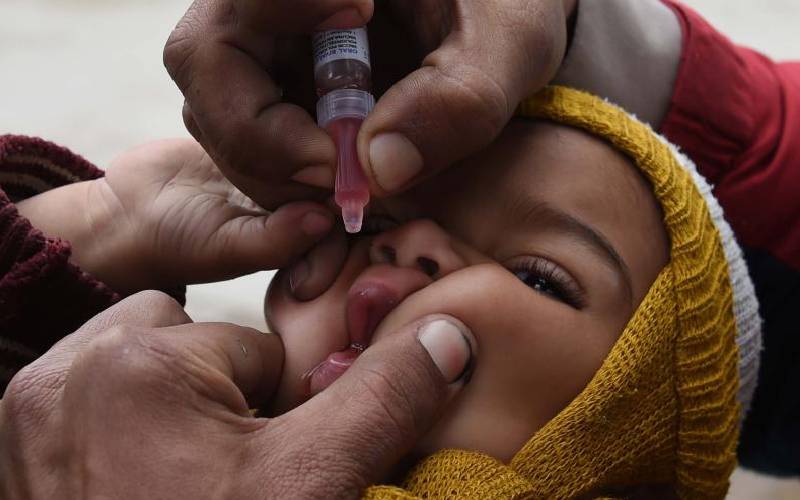 At least 80 million children under one are at risk of diseases such as measles and polio, the World Health Organisation has said.
The agency attributes this to covid19 disrupting routine vaccination efforts.
WHO and Unicef have now called for joint effort to safely deliver routine immunisation and proceed with vaccination campaigns against deadly vaccine-preventable diseases.
Covid19 has put millions of children – in rich and poor countries alike – at risk of diseases such as diphtheria.
In a statement on the WHO website, the agency together with Unicef and Gavi say data collected shows provision of routine immunisation is substantially hindered in at least 68 countries.
"More than half (53%) of the 129 countries where data were available reported moderate-to-severe disruptions, or a total suspension of vaccination services during March-April 2020."
WHO director-general Dr Tedros Adhanom Ghebreyesus said immunisation is one of the most powerful and fundamental disease prevention tools in the history of public health and its disruption .
The reasons for disrupted services range from parents being reluctant to leave home because of restrictions on movement, lack of information or because they fear coronavirus infection.
Many health workers are also unavailable because of lockdowns and curfews or have been redeployed to fight covid19.
Gavi CEO Dr Seth Berley said, "More children in more countries are now protected against more vaccine-preventable diseases than at any point in history."
"These immunisations must restart as soon as possible, or we risk exchanging one deadly outbreak for another."
Measles and polio vaccination campaigns, in particular, have been badly hit, with measles campaigns suspended in 27 countries and polio campaigns put on hold in 38 countries.
WHO has since monitored the situation and has now issued advice to help countries determine how and when to resume mass vaccination campaigns.
The Global Polio Eradication Initiative has advised countries to start planning for the safe resumption of polio vaccination campaigns, especially in polio high-risk countries.
Despite the challenges, several countries are making special efforts to continue immunization. Uganda is ensuring that immunization services continue along with other essential health services.
According to the Kenyan Ministry of Health vaccination schedule, within the first two weeks, babies should receive a BCG and polio vaccine. At six weeks, the babies should get their first dose of polio, pneumonia and diphtheria vaccines.
Health experts warn that unless both the county and national governments intervene, this year's vaccination numbers will dip. To mitigate this, the Kenya Red Cross Society has announced plans to launch door-to-door vaccination in some counties.