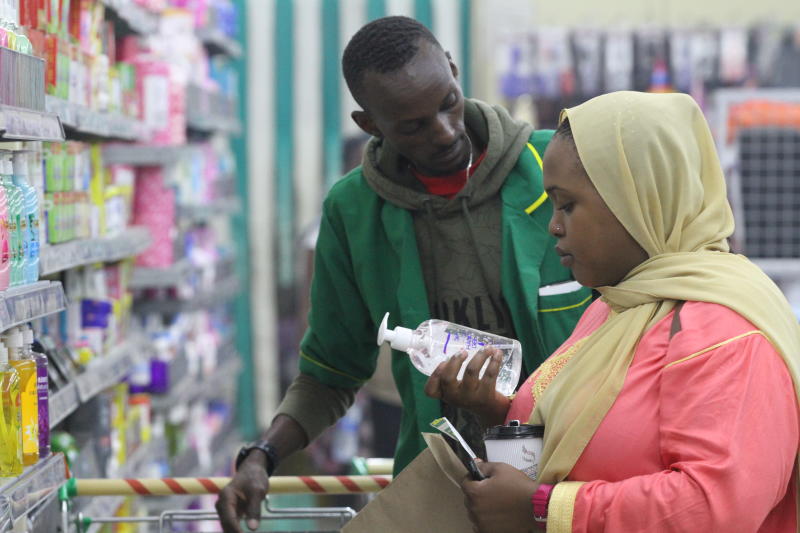 No pandemic has shaken the global peace and operations in recent years like the coronavirus (Covid-19) now causing anguish and despondency.
A clear indication of just how bad things are is perhaps the total lockdownof Italy. The entire country of 60 million is at a standstill as people are forced to remain indoors.
Kenya reported its first case on Friday, 73 days after the first case was announced on December 31 last year, when China alerted the World Health Organisation (WHO) of several cases of unusual pneumonia in Wuhan, a port city in its central Hubei province.
Initially, the virus that had infected workers at the city's Huanan Seafood Wholesale Market was unknown. Scientists claimed that the seven viruses, including corona, transferred from animals to humans just cause cold-like symptoms.
More cases
The two other coronaviruses – Middle East Respiratory Syndrome (Mers) and Severe Acute Respiratory Syndrome (Sars) – killed more than 1,500 people between them since 2002.
Though China has reported more cases than any other country, Italy has recorded 15,113 cases and 1,016 deaths. With more than 139,061 people infected and 4,505 deaths globally, the WHO early in the week declared the outbreak a pandemic. It has now spread through 134 countries and has affected every aspect of human life.
In the UK, all Premier League matches have been suspended until April 4. The hugely popular football league will only resume if the situation normalises. The Football Association also announced that it had called off the matches against Denmark and Italy towards the end of March.
On Tuesday, UEFA announced that they had suspended all of next week's Champions League and Europa League matches because of the pandemic.
Denmark, just like Italy, is on lockdown after it recorded more than 1,300 cases in just a matter of hours.
In the lockdown that starts tomorrow, the public and private sector employees who are not performing critical and vital functions will be working from home while all events hosting more than 100 guests have been banned.
The Spanish government yesterday became the third European country to engage a lockdown as part of state of emergency measures to combat the pandemic.
Across the Atlantic, President Donald Trump on Friday declared a national emergency and released Sh5 trillion ($50 billion) in federal resources to combat virus outbreak. All schools, universities and all manner of cultural institutions are also getting closed across the United States for the next couple of weeks.
These are some of the of radical measures that some countries have gone through to ensure that the numbers are contained.
Japan was the first country to close all schools mid last month. Since then, Bolivia, South Korea, Republic of Ireland, Spain, the Philippines, Italy, Portugal and some states in US have either closed schools or will begin closing them tomorrow.
Related Topics