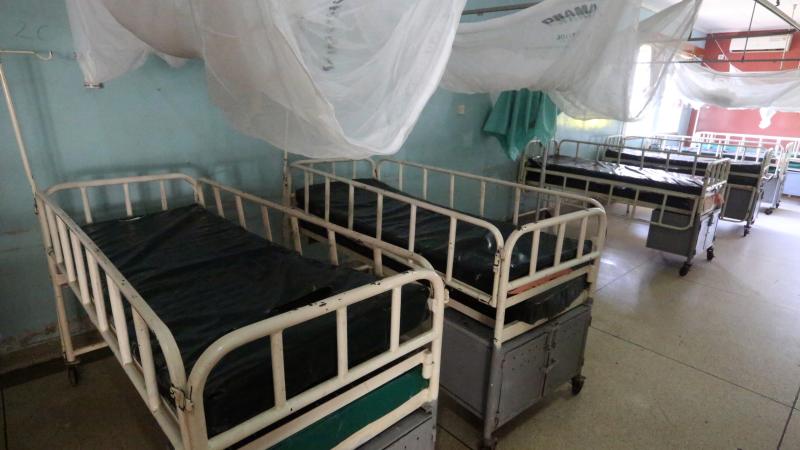 A biting shortage of laboratory reagents has crippled operations in six Kisumu hospitals.
Kisumu County, Kombewa, Ahero, Chulaimbo, Muhoroni and Nyakach sub-county hospitals are also struggling to feed patients after suppliers stopped deliveries due to outstanding debts.
Nyakach Hospital Medical Superintendent Anfilled Agwanda said funding delays meant the facilities were also faced with drug shortages, crumbling infrastructure and unpaid wages. "Some of the challenges are not limited to finances, but we need immediate solutions," said Dr Agwanda.
Reports from the accounts department at Ahero Hospital showed that the facility had not received its monthly allocation of Sh700,000 from the government for the past eight months.
Support staff in the hospitals who are employed on contract have also not been paid for several months.
A cleaner at Ahero said they received their salaries four months ago, adding that they planned to go on strike next week.
A spot check at Kombewa Hospital revealed the laboratory had been shut for the last two weeks due to lack of chemicals. Medics at the hospital said they were referring patients to other facilities for lab tests.
Kenya Medical Supplies Agency Western Region Sales and Marketing Executive Kenneth Bukachi, however, said the hospitals did not have the reagents because their administrators had not placed requests.
"We have been supplying the reagents under the universal healthcare programme. If they don't have reagents then they did not make the order," said Mr Bukachi.
Operations at Kombewa were also said to be grinding to a halt because it had not received Sh1.3 million in funding for the last eight months.
Sources said there had been a shortage of drugs for weeks but that the county government had promised to "rectify the situation soon."
But Health Executive Judith Attyang' said she had not received any official reports from the affected hospitals.
Prof Attyang' promised to act as soon as she was fully briefed.
At the Kisumu County Hospital, lab technicians who requested anonymity said the only reagent left on the shelves was to test for malaria.
For other tests, patients were requested to buy reagents in private pharmacies or have the tests done in nearby private hospitals. They were also forced to pay for items such as gloves.
"We have good machines in the lab, which were supplied on placement basis, but the supplier insists that we should buy the reagents from the same company," said a source.
Prof Attyang', however, said they had conducted an assessment of the hospital, which is the oldest facility in the county, and that plans were underway to rehabilitate it.
Related Topics