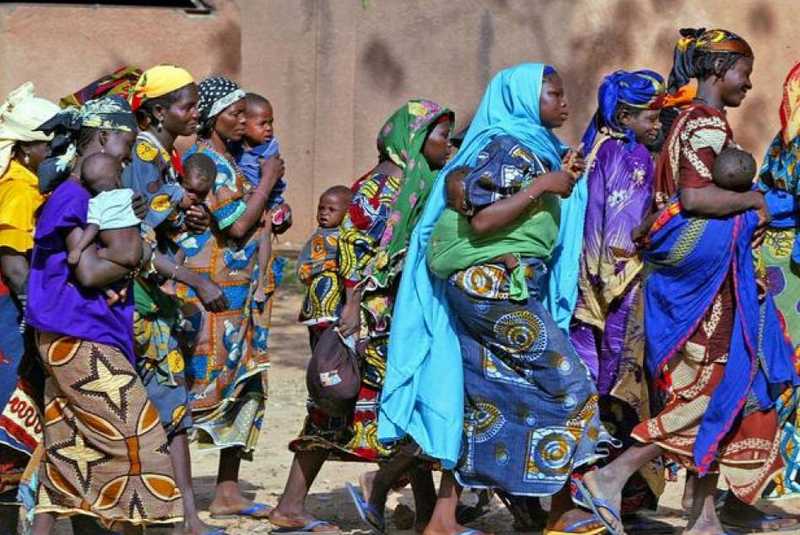 The number of hungry children in West Africa's Sahel region reached a 10-year high in 2018 due to poor rains, conflict and high food prices, the United Nations has said.
More than 1.3 million children under the age of five suffered from severe malnutrition this year in the six worst hit countries in the semi-arid belt below the Sahara - a 50 percent increase on 2017, said the U.N. children's agency UNICEF.
November 20, 2018 is World Children's Day.
"When children suffer from severe acute malnutrition, they are more vulnerable to illnesses such as malaria and waterborne diseases," Marie-Pierre Poirier, UNICEF regional director for West and Central Africa said in a statement.
Hunger is a recurrent scourge in the region, whose growing population grapples with high poverty rates and periodic droughts, the agency said.
This year the problem was particularly acute across Burkina Faso, Chad, Mali, Mauritania, Niger and Senegal, it added.
An estimated 6 million people did not have enough to eat across the region during the lean season, according to the U.N. food agency (FAO).
Pastoralist communities were among the worst hit because poor rains meant there was not enough vegetation for grazing, said Coumba Sow, the FAO's regional coordinator for resilience.
The Sahel has only one growing season and if it goes poorly due to climate shocks or conflict people must survive on whatever they have until the next one.
Global warming exacerbates the problem by making rainfall more erratic, said Sow, adding the rains were late and suffered a prolonged break, causing many farmers to lose half their seeds.
U.N. agencies and local governments were currently evaluating production levels for the new season, she said.
"We still hope that we will be able to get some good results in harvest, but it is too early to say," she told the Thomson Reuters Foundation.
Related Topics