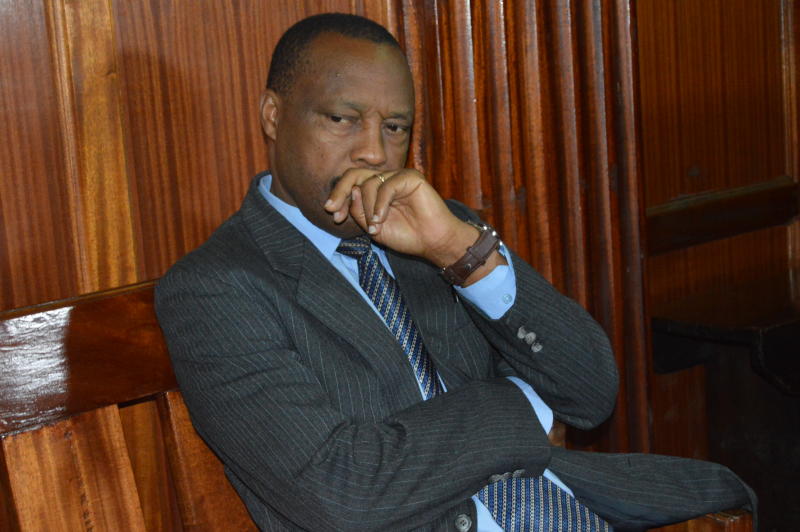 Services at the Embu Level Five Hospital were paralysed on Monday after medics downed tools to demand resignation of the facility's CEO Moses Njue.
The doctors, clinical officers, nurses, laboratory technicians and other workers congregated outside the CEO's office where they picketed.
Kenya National Union of Nurses (KNUN) branch secretary Joseph Ngwasi said they would not continue working under Dr Njue (pictured).
"We are gathered here to express our displeasure against Dr Njue, who is suspected of assaulting a doctor. We will resume work only after he resigns," said Mr Ngwasi.
Mary Njoroge, a consultant, claims that Njue struck her on the face on Thursday.
Dr Njoroge has recorded a statement with the police and written to the county secretary and health chief officer demanding for action to be taken against Njue.
She claims the CEO used "aggressive words" against her in the presence of patients and other medics, which embarrassed and traumatised her.
However, Njue has denied the claims and accused Dr Njoroge of malice.
He claims medics at the facility were fighting him for introducing stern measures to stop habitual lateness and abdication of duty.
He explained that the hospital got a new clocking-in system that all medics were supposed to sign upon reporting, and that doctors had vowed not to respect it.
The striking medics have accused Njue of violating professional ethics in the suspected assault, claiming that it inflicted trauma in one of their own.
The medics said the CEO violated the worker's rights. They vowed not to resume duty until he leaves office.
At the weekend, area leaders weighed in on the issue, with county assembly majority chief whip Lorna Kariuki and Manyatta Maendeleo ya Wanawake chair Maureen Nyaga threatening to mobilise street protests against Njue.
Related Topics