Home
/
Health & Science
Hospital to pay patient Sh1.5m for revealing her HIV status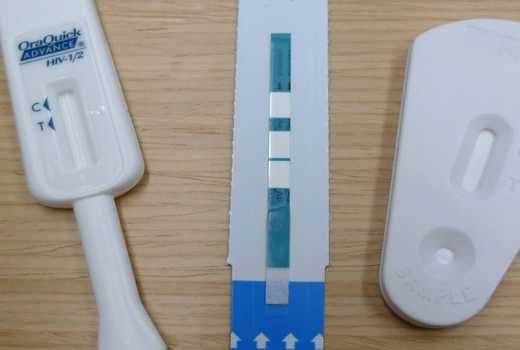 The High Court has dismissed an insurance firm's application to challenge Sh1.5 million awarded to a HIV positive woman.
Resolution Insurance suffered the setback after High Court Judge Roslyn Aburili dismissed the case filed to fight the award given by the HIV and Aids Tribunal (HAT).
HIV status
The tribunal blamed the firm and Nairobi Women's Hospital for exposing the HIV status of the woman named as EMA to protect her identity.
Justice Aburili ruled that the court had no powers to intervene in the case.
"I have no hesitation in finding that the applicant has not demonstrated that this court is the only avenue by which it can challenge the decisions of the HAT," the judge ruled.
In the case, EMA told the court that on October 14, 2010, she was admitted to the Nairobi Women's Hospital with meningitis, owing to her HIV positive status and was discharged four days later.
Hospital bill
Resolution Health Insurance then declined to honour the hospital bill and as a result, her employer paid the bill on condition that she would repay it.
She repaid Sh49, 133 within 12 months.
It was claimed that on February 25, 2011 EMA signed a consent form by the insurance firm that she discloses her status to the employer.
Again, on February 7, 2011 she was admitted to MP Shah Hospital with jaundice and discharged seven days later with a bill of over Sh138, 740, but again the insurance firm refused to settle it.
After resuming work, EMA claimed that she was excluded and stigmatised by her employer.
She was later declared redundant and another staff hired to replace her.
"I was discriminated, my rights to human dignity were violated and that the applicant (Resolution) and my employer's actions were unlawful and gross injustices and violation of Articles 27(4) 28 of the Constitution," she testified.
The insurance firm argued that the tribunal had no powers to hear and determine the claim because the law on non-disclosure of information on HIV and Aids only came into force on December 1, 2010 while the claim arose between 14 and 17 October of the same year.
Further, it claimed that failure to pay accrued medical expenses was not discrimination.
The firm wanted the orders given by the tribunal against it and the hospital to be lifted and any other proceedings against them to be halted.
Nairobi Women's Hospital did not file its side of the story.
Wrongly filed
The tribunal argued that the case was wrongly filed and that the Judicial Review Court was only empowered to intervene where the process was flawed and not question the merits of a decision.
The judge agreed with the tribunal.
"It follows that indeed, what the applicant seeks before this court is to challenge the merits of the decision by the HAT Tribunal made on January 12, 2018 and not the process," she ruled.
Related Topics