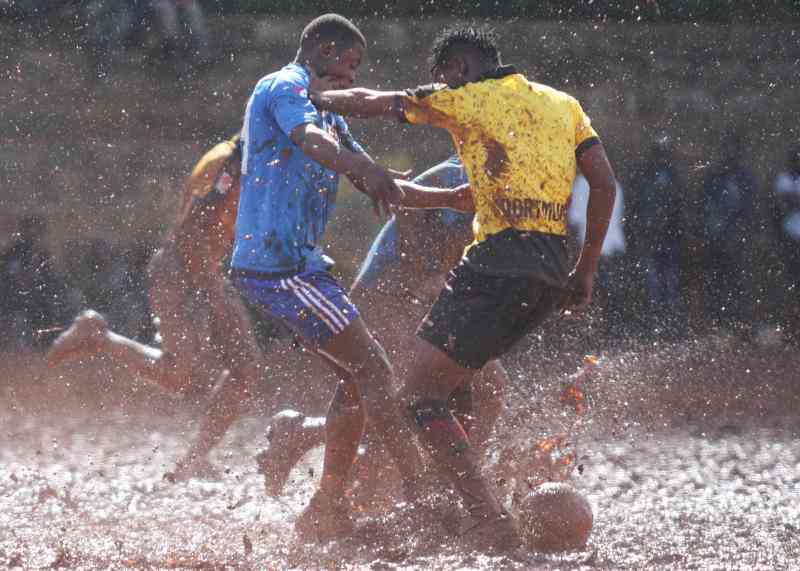 Kenya's biggest off-season football tournament Koth Biro is facing a financial crisis as it prepares to resume on Thursday after a one-week festive break.
The tournament had entered the round of 16 last year before it took a break due to financial issues. The organising committee is however appealing for sponsorships to help them put the tourney back to its feet.
According to committee's chairman Paul Polosa, they have been using their own resources to run the competition that has produced some of the best players in the country.
"We are expecting the games to resume from this week hopefully on Thursday. We are however appealing for sponsorship to help us run the tournament," said Polosa.
"The tournament kicked off without any form of sponsorships, we have been using our money to run the tournament. But as the event enters the knockout round we are still optimistic to getting some support both from individuals and companies."
He added: "So far the tournament has been perfect with no any major incidence. We only had one issue that we feel was addressed adequately."
This year's edition registered a record 50 teams from across Nairobi and Kajiado counties surpassing the 32 teams required to participate in the tournament
"On behalf of the Koth Biro management, I would like to thank all the 59 teams that graced this year's tournament despite the harsh economic times. We assure you that the tournament is on schedule and we hope to have the winners this month," said Polosa. [Standard Reporter]
Related Topics