The recent global climate change conference also known as the 27th Conference of Parties (COP27) was held in Egypt when drought is wreaking havoc on Kenya and other countries in the horn of Africa.
In the arid and semi-arid village of Loima, Turkana County, for instance, the scorching sun is unforgiving.
Three-year-old Loopongo lies beneath a tree shade with a glazed look in her eyes. She is weak and malnourished as is her 33-year-old pregnant mother.
"I have no money to buy food for my wife and child, who are getting weaker. Neither can I sell my five goats because of lack of market," says Loopongo's father, Isaac Elim.
Loopongo's family is among those reeling from the adverse impact of climate change, which has left malnutrition and other diseases in its wake.
Dr Gilchrist Lokoel, an epidemiologist and Turkana County Director of Medical Services, says the current drought is the worst ever experienced in Turkana in the past 40 years.
The health expert notes that crops have failed and animals have nothing to feed on, a phenomenon that has adversely affected food security at the household level.
Due to lack of food, the county is reporting increased cases of malnutrition, with the most affected cluster of people being children under the age of five, pregnant and lactating women, and the elderly.
Failure to Thrive
Apart from malnutrition, most children suffer from Failure to Thrive (FTT), in layman terms the failure to gain weight and height.
The FTT, according to the epidemiologist, affects brain development, which could impair mental cognitive functions in future and render the children unable to actively engage in physical activities.
Malnutrition has also taken a toll on pregnant women, with the majority currently giving birth to premature babies.
"It is worrying that children are not growing because they lack food. A child who is seven years old looks like a two-year-old. This is greatly derailing their body development," said Lokoel.
"The adverse impact of climate change may make us to lose the gains made in preventing maternal deaths. Pregnant women are giving birth to premature children who highly risk death."
The elderly also suffer from malnutrition, coupled with other diseases such as pneumonia, diarrhoea, and infectious illnesses due to their low immunity.
Data by the county's health department indicate that cases of malnutrition are high in Turkana North, currently at 41 per cent and 38 per cent in Turkana South.
The county's average malnutrition stands at 33 per cent, against the World Health Organisation (WHO) recommendation of less than 15 per cent.
Susan Koki Mutua, Department of Environmental Health boss at the Ministry of Health explained that climate change is a major risk to Kenya's healthcare system as it has both direct and indirect impacts.
For example, floods affect health directly by interfering with health infrastructure, cause loss of human lives and the displacement of communities, among others.
The indirect risk, she said, could be a rise in climate-sensitive diseases such as respiratory diseases, undernutrition in children, food, water and vector-borne diseases.
Re-emergence of disease
Mutua said climate change triggers the re-emergence of conditions long eliminated or reduced or some that are totally new to some regions. She also cited the introduction of certain diseases to areas that had not had such diseases before, saying this explains the increasing cases of highland malaria, the extension of the Africa meningitis belt, and probably the sudden reports of yellow fever, dengue, and chikungunya all of which are vector transmitted.
Malaria thrives in regions with hot temperatures and in Kenya is endemic to the Coast, Nyanza and Western regions. For example, for the malaria parasite to develop, temperatures must be above 18 degrees Celcius.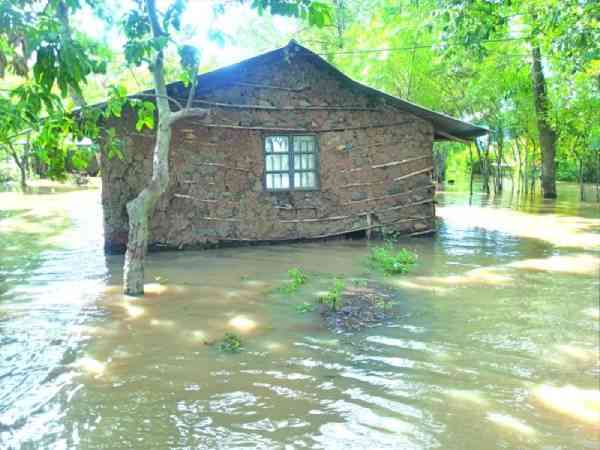 However, temperature shifts attributed to climate change is pushing malaria into colder areas in Kenya, where an estimated 3.5 million new clinical cases and 10,700 deaths are recorded each year.
These highland areas include Kericho and Kisii whose inhabitants lack the immunity to fight the disease.
In Baringo, there is a surge in cases of malaria attributed to the rising waters in lakes Baringo and Bogoria.
Richard Tuitoek, the health service coordinator for Baringo South, said the disease is endemic in the lower parts of Tiaty and Baringo South.
"The dry spell favours breeding of mosquitoes. More often, during dry season we experience an upsurge of malaria, more so in children," said Tuitoek.
Kevin Kuseli, a Form Three student, was diagnosed with malaria at Marigat Sub-county Hospital.
"I could not keep up in school because I was getting weaker by day. It is worrying that I have been contracting malaria since the lake broke its banks five years ago," said Kuseli.
Other diseases linked to climate change include some forms of cancers, eye infections, respiratory and cardiovascular diseases, injuries and premature deaths related to extreme weather events, and conditions like malnutrition, and mental issues.
"Climate change triggers over half of all known diseases, which are both communicable and non-communicable," said Mutua.
Related Topics