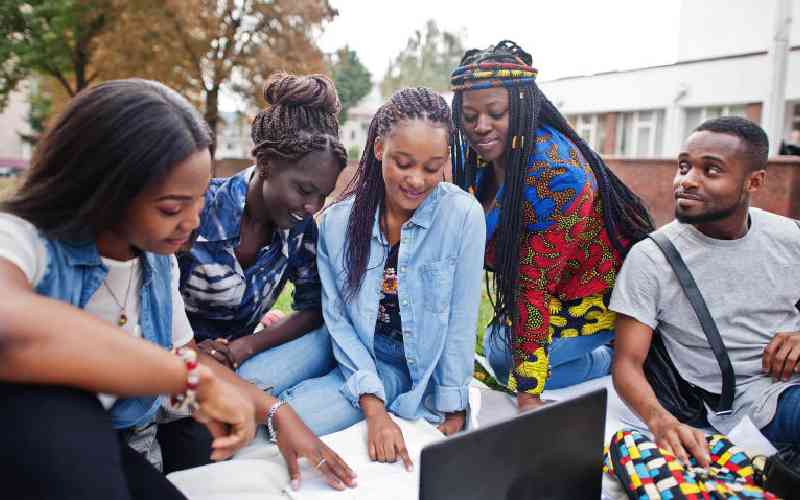 Are entrepreneurs born or made? Nobel Laureate Prof Muhammad Yunus, whose work in social business earned him the award, believes everyone is born an entrepreneur.
But if that is the case, what then fails those who start a business? Why is it that most businesses in the country die before they turn three?
Well, one of the answers lies in the education sector. Simply put, it has failed entrepreneurs.
Gap between theory and practice
At the concluded sixth Annual Africa Conference on Social Entrepreneurship held at Tangaza University College, experts came together to deliberate why there seems to be a gap between the education sector and entrepreneurship.
For some, the education sector is made up of "all-knowing" educators, some who cannot even put what they teach into practice.
As such, what is taught in school seems to be far from what the industry needs yet again those who could revolutionise the industry through their work, particularly researchers, are unwilling to push their solutions to the industry.
Dr Joy Kiiru, Research and Innovation Technical Advisor at Research and Innovation Systems (RISA) noted that there are big ideas made up of interesting prototypes from universities.
She gave examples where someone comes up with an innovation to deal with aflatoxin in the field or a variety of low-fat groundnuts.
"Then we come to realise that the university does not even have a policy about ownership of the innovation," she said. "The university claims they own it and that is where the catch is."
"Which funder is going to put their money in an innovation owned by the university? Those innovations will not proceed to the market because of ownership issues."
Intellectual property
Dr Kiiru added that some researchers in university also do not read the fine print of the policy and later realise the institution is going to own 40 per cent value of the intellectual property.
"But how yet the university just gave me a desk and I am the one who raised funding?" they would wonder.
It is worse in some institutions, she added, since they have no framework for pushing innovation into the market yet they (universities) would still demand a cut from the proceeds of the innovation.
"There is just zero framework and you are like where do we begin?" she asked.
Dr Steve Ouma, senior lecturer and PhD programme leader Multimedia University of Kenya stated that Kenya has a generous constitution that protects innovation.
It is not like in the past, he adds, where individuals were rushing to form companies as a way of incubating their innovations.
Active manager
He says there is an option for having a general partnership, where partners are bound orally, or a limited partnership where one is an active manager while the other is silent investor.
The other form of partnership is the limited liability partnership. These are options if the innovator feels they are likely going to be exploited.
"Here in Kenya our Constitution is very generous. Article 33 of the Constitution considers scientific innovation as part of the right to expression," he said.
Dr Ouma insists that the boundary existing between the industry and education sector is fictitious. It is a phenomenon that has emerged in the recent years, he says. "There are many innovations that started in the university and wound up in the market and also there are likewise innovations that started in the industry and came to the university," he said.
He insists that this boundary should be erased. This is one of the take-home points that the conference sought to discuss by having players from both sides of the coin taking part in the event.
Prof Jacinta Adhiambo, Deputy Vice-Chancellor Academic Tangaza University College noted the importance of the education sector being in tandem with the industry.
Term papers
This should guide how assessment is done and in turn, improve the quality of individuals released into the market.
"With technology today, we are likely to look for solutions on the internet, and students can write term papers using artificial intelligence. Will that really help them to be creative now that we are talking about creativity?" she posed.
"Universities have to ensure that the students they are churning out are well baked so that they are able to fit in the society." This, she insisted, cannot be done in isolation and both institutions and industry must collaborate.
"We want to connect with the industry for mutual learning to advance our mission. Academic institutions have the responsibility to research and advance knowledge. There are a lot of unpacked research opportunities out there with society and industry," she said.
Still, how and if this knowledge domiciled in institutions is to reach the market may depend on an individual researcher.
There are some who do it for the sole purpose of getting a pat on their back and subsequent incentives like promotions associated with it while there are others who do really want to change the world, make a difference with their innovations and see how that business is transforming the society.
Dr Kiiru says the academic world should not close itself in a bubble and bask in that "ivory tower" with the mentality that they know it all.
"You will go out there and realise the ball game is different and you start seeing actually we are the problem in the academia," she said.
Related Topics