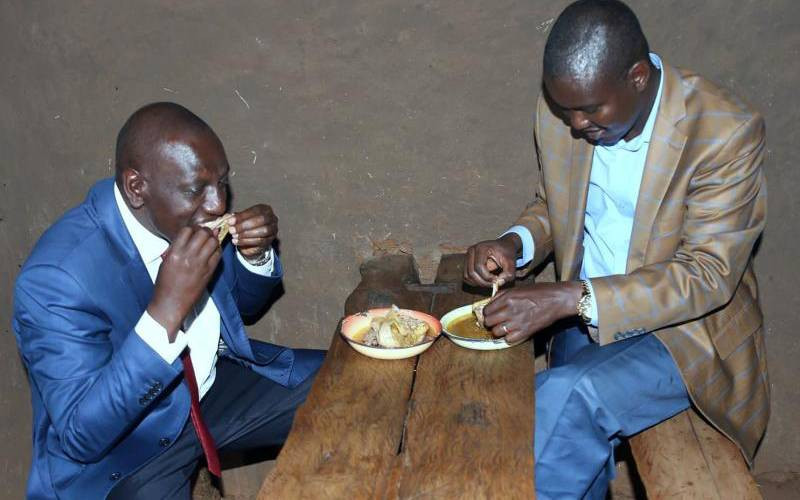 Given a choice, some Kenyans go for broiler chicken, others kienyeji, also called 'Road Runner' with choices often dictated by perception on health and age of consumer: Millennials prefer the tastier broiler while older folk swear by kienyeji mostly the jogoo!
But what is the truth about broiler and kienyeji?
Well, Samuel Maina, a public health nutrition lecturer at Kenya Medical Training College (KMTC), Nairobi, says "there is no significant variations in nutrient composition between indigenous chicken and broiler.
Both contain proteins are ideal for weight management besides reducing the risk of heart diseases. They also contain amino acids called tryptophan which are linked to higher levels of serotonin in a properly functioning brain. They also good in building muscles, strengthening bones and promoting a healthy heart.
But kienyeji chicken has a higher vitamin and mineral content and contains less saturated fats thus leading to good cholesterol."
Maina adds that kienyeji also has highly digestible proteins with low levels of collagen of good nutritional quality, unsaturated lipids mainly found in the skin and minerals like iron, zinc, and copper. They also contain Vitamin B12 vital for a healthy nervous system and iodine needed by the thyroid glands to function effectively.
Maina says broiler chicken, on the other hand, contains more saturated fats thus leading to bad cholesterol and many opt for white parts that is the breast and wings as they're deemed to have fat and cholesterol compared to other parts like legs and thighs."
The other difference which impacts their nutritional value and health of consumers is how they're reared.
While kienyeji is free range chicken, broilers are commercially reared and their growth is sped up using growth hormones and synthetic steroids. Broilers thus have heavier torsos and weak bones as they don't move around much.
Brian Njeru, a poultry expert in Machakos County, says the birds must be sold within 30 to 40 days or they will succumb to the steroids, hormones and other chemicals. Kienyeji can live for up to 20 months.
Maina observes that among the side effects of chicken, generally, include; food poisoning because of salmonella bacterium found in poultry besides chicken products containing cholesterol, carcinogens and contaminant pathogens.
Regular consumption of broilers can thus lead to diarrhea, food poisoning and antibiotic resistance.
Maina says broilers are raised primarily for meat for the consumer market while kienyeji is reared for both meat and eggs.
Related Topics