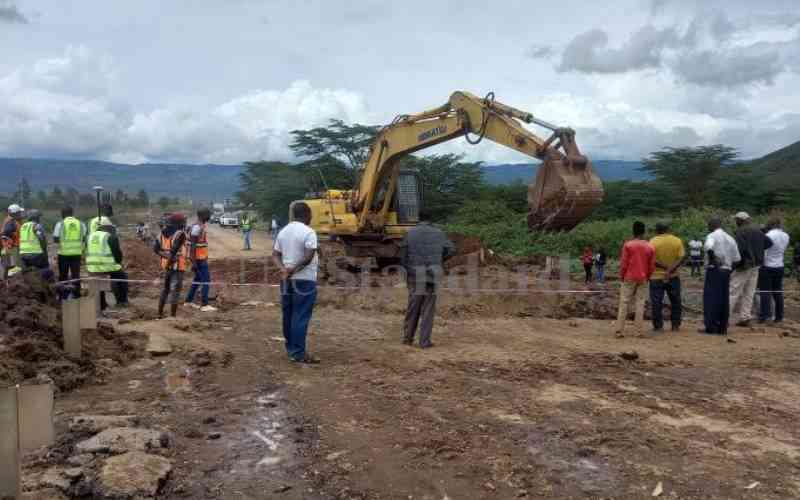 The government has disbursed Sh61.8 billion to road agencies for repairs over the nine-month period to March 31.
The Kenya Roads Board (KRB) said the amount is 92 per cent of the Sh67.2 billion that agencies charged with the development and maintenance of roads are expected to get in the financial year to June this year.
KRB disburses funds meant for road repairs.
"We have disbursed 92 per cent of the budget to the road agencies in the first three quarters of the year. This will be invested in the road network to improve transportation of people and goods, ultimately enhancing our country's economic development," said KRB Director General Rashid Mohamed.
"Under the national highways a total of 12,968.39 kilometres have been maintained, representing an achievement of 74.2 per cent of the planned works as of March 31.
"Out of this, 9,177 kilometres are performance-based contracts, 3,611 kilometres are routine and spot improvements, while periodic maintenance covered 180 kilometres."
Kenya Rural Roads Authority has so far received the largest amount at Sh28.1 billion. The agency is mandated with development and maintenance of roads in urban areas.
Kenya National Highways Authority received Sh22.9 billion over the period while Kenya Urban Roads Authority received Sh10.3 billion.
Another Sh510 million was given to the Kenya Wildlife Service for maintenance and rehabilitation of roads within national parks.
The money KRB disburses to the four agencies is raised through the Road Maintenance Levy that motorists pay whenever they fuel their vehicles, as well as transit tolls.
The road maintenance levy is currently set at Sh18 per litre of super petrol and diesel.
The Sh67.2 billion that the road agencies will receive this year is 22 per cent higher than the Sh55 billion they got over the last financial year.
Related Topics