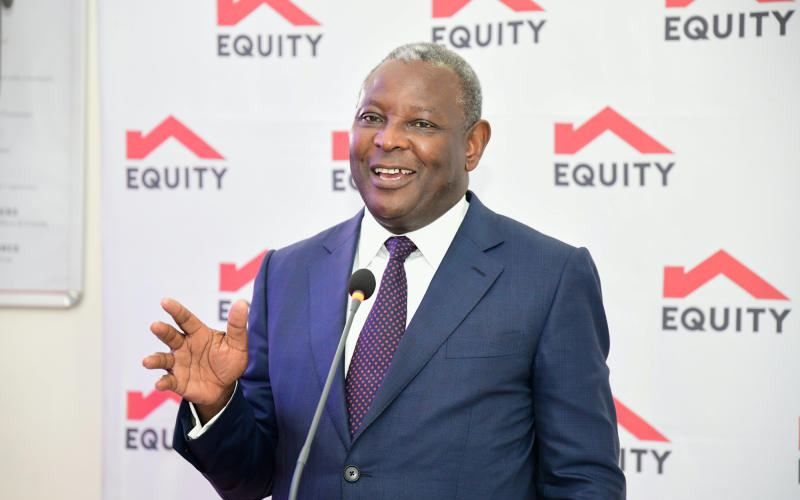 The Central Bank of Kenya (CBK) has approved the acquisition of Spire bank by Equity Bank.
CBK says Equity bank only acquired some assets and liabilities of the teacher-owned bank.
In a statement dated January 30, CBK says the acquisition takes effect tomorrow, January 31, 2023.
"This follows approval by CBK on January 23, and the Cabinet Secretary for the National Treasury and Planning on January 24, 2023, pursuant to Section 9 of the Banking Act," CBK 's statement reads in part.
"As was announced earlier, CBK welcomes this transaction which will enhance the stability of the Kenyan banking sector,"
In September last year, Business Daily reported the conclusion of negotiations between the two banks.
The deal is aimed at getting the teachers-owned bank out of a financial crisis.
As previously reported, the deal will see Mwalimu Sacco, owner of Spire Bank, pay Equity Bank an additional Sh1.7 billion to cover liabilities.
The Business Daily also reported that the deal will allow Equity to take over just under Sh900 million in assets and Sh1.3 billion in liabilities.
Spire Bank, formerly known as Equatorial Commercial Bank Limited (ECB), started operations in 1984 as a non-bank financial institution and converted into a commercial bank on December 13, 1995.
It then merged with Southern Credit Banking Corporation Limited on June 1, 2010, and retained the name ECB.
In December 2014, Mwalimu National Cooperative Savings and Credit Society Limited (Mwalimu National) acquired a majority stake in the bank and then changed its name to Spire Bank Limited.
On the other hand, Equity is a fully owned subsidiary of Equity Group Holdings Plc.
It was first registered as Equity Building Society in 1984 under the Building Societies Act. It converted to a commercial bank in December 2004 and was listed on the Nairobi Securities Exchange (NSE) in August 2006.
It was ranked 2 out of 39 banks in terms of market share as of December 31, 2022, with a market share of 12.5 percent with 191 branches across the country.
Related Topics