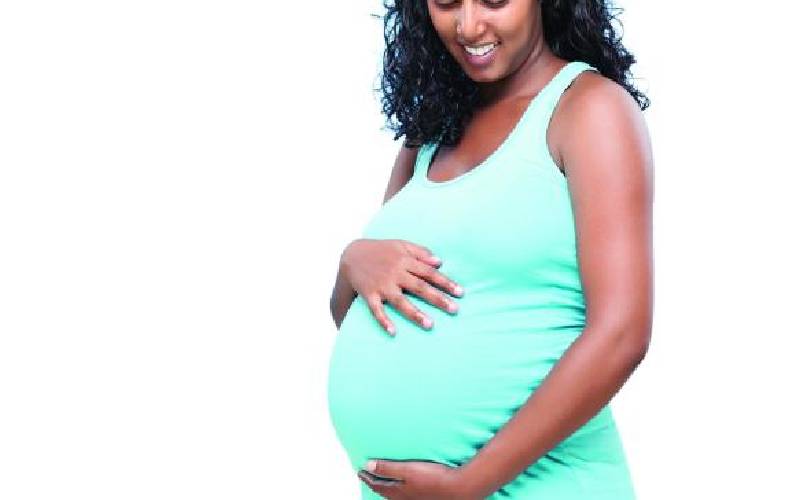 Among most Kenyan communities, pregnant women were accorded special care, given only certain foods and barred from certain activities, which were deemed incongruent to their condition.
Since there were no nannies or house helps in most traditional societies, the Kamba abrogated the role to the mother-in-law who, alongside other family members, carried out the domestic chores.
A pregnant Kamba was also served the healthy ugali from sorghum and millet and buckets of cow milk.
"Most were fed a lot of proteins in the first trimester, before going easy on eggs and milk to prevent the baby from growing too big, making delivery difficult," says Bretta Mutisya, a health promotions officer in Makueni County.
But among the Pokot, pregnant women were not allowed to drink cow milk as cows fed on grass most of which had 'ngut' (worms), which would be harmful to the baby, says Lucy Boaz, an Assistant County Commissioner in Kisumu and a resident of West Pokot.
She says pregnant women were, however, allowed to eat some meat, but not from an animal that had just died. They were also advised not to eat too much protein for purposes of delivery.
Boaz says pregnant women were also not allowed to view dead bodies of a senior member of the family or even attend their funeral. Most stayed away from the homestead as it was believed the death would affect the unborn baby.
The Luo, on their part, had midwives who guided pregnant woman in eating right, including fish, whole meal cereals of sorghum and millet and healthy vegetables cooked with milk, until delivery, says Pastor Betty Ndeto.
She says the midwives "nursed them in the first weeks after delivery and trained them on how to take care of the baby."
But among the Mijikenda, pregnant women were returned to their maternal homes to be tended to by their mothers, says Khadija Raj, a resident of the Coast region.
Raj says the husbands, being breadwinners, also moved in with the in-laws to give their wives maximum care.
Pregnant Mijikenda women were, however, barred from eating pineapples, which were believed to cause miscarriages. Also banned were acidic foods like sukuma wiki, lemons, pepper, or spicy foods as they would cause stomachache.
The Mijikenda, says Raj, were also discouraged from showing off their pregnancy to stop attracting 'evil eyes' and the reason their errands were ran by many people.
They were also encouraged to do their prayers from home, but were discouraged from fasting as they were not strong enough.
Related Topics