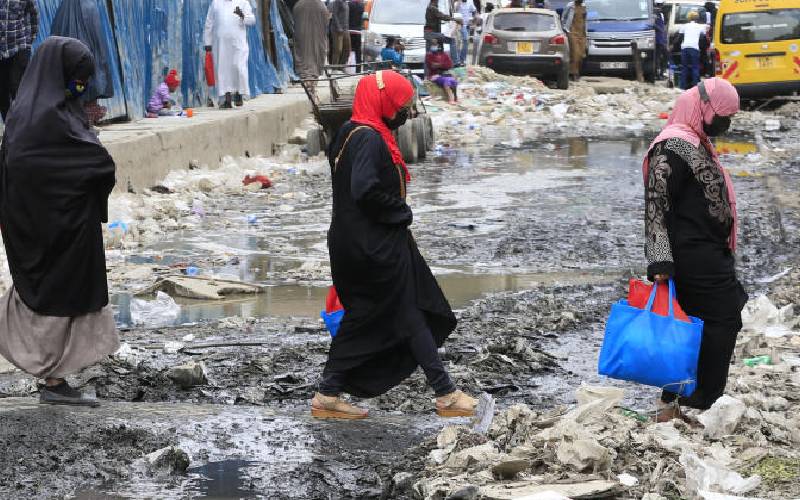 The economic crisis stemming from the Covid-19 pandemic has hit women hard. According to data collected by the Bill & Melinda Gates Foundation, women were nearly two times more likely to lose their job than men in the first year of the pandemic.
The Kenya National Bureau of Statistics (KNBS) showed that 50 per cent of working women were rendered jobless by the pandemic.
By the end of 2021, men largely regained their pre-pandemic employment levels, but women's employment failed to bounce back. Women's unpaid care burden increased during the pandemic, and many have not returned to the labour market.
For those who managed to keep their jobs, the pandemic exposed them to the struggles of working full-time jobs while simultaneously caring for young children at home.
The pandemic hurt women's autonomy, their families, communities, and wider economies. The lack of quality and affordable childcare excludes women from the workforce and limits their ability to take on quality employment and earn more.
When women earn and control their income, they tend to channel the money towards their children's health, education, and overall family welfare. Consequently, children receive quality child care in safe and stimulating educational environments, which is critical in their early years. A child's formative years are a period of rapid growth and development that lays the foundation for future life success.
According to the 2022 SDG Gender Index compiled by Equal Measures 2030, overall progress on gender equality across the SDGs has been too slow, fragile, and fragmented. The impact of Covid-19 has exacerbated inequalities, threatening to reverse these fragile gains.
A study conducted by the Bill & Melinda Gates Foundation revealed that providing access to childcare for women who don't have it could mean a $3 trillion increase in global GDP (in PPP) due to the rise in female labour force participation. In Kenya, for every Sh115 ($1) invested in childcare programmes and policies, primary caregivers could generate Sh805 ($7) in economic activity through entering the labour force.
The World Bank, US government, and foundation partners yesterday launched a new programme to scale up quality, affordable childcare in developing countries. The move was a critical investment to build the next generation of human capital and place women at the centre of an inclusive global economic recovery.
Related Topics