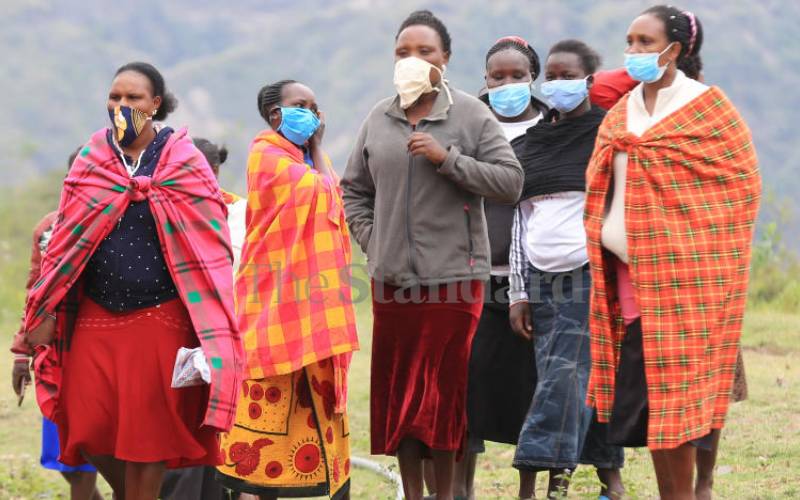 Research indicates that women own more than 60 per cent of Kenya's informal businesses. At the height of Covid-19 pandemic these business suffered disproportionately due to lack of financial shocks and resilience adaptation.
Tragically, by virtue of not being formally registered within Kenya's legal framework, these small businesses missed out on covid-19 relief programmes such as the National Treasury initiated Sh10b Credit Guarantee scheme meant to enhance affordable credit to micro, small and medium enterprises. They also missed out on credit facilities on offer from various banking and micro finance institutions due to lack of collateral.
From shared experiences, small business owners decried the punitive interest rates installed by mobile loan apps as a condition for receiving business loans. They also decried the invasive, humiliating and mentally draining guerilla tactics employed by some of the mobile apps in demanding for their money back. But you got to love women and their never say die spirit!
With limited financial options, women business owners turned to each other for financial support. Tapping into their physical and online support systems, they begun sharing their Covid-19 business experiences which resulted into the formation of online business clubs and merry go round chamas.
Women, from all parts of the country, without regard to their ethnic or political affiliations started WhatsApp 'chamas' with rules and regulations stipulating the financial goals of the group, contributions, deadlines and accountability team leaders in each group. To date, there are hundreds of WhatsApp groups supporting different financial needs of women with business growth top priority.
As we celebrate International Women's Day, we must acknowledge the creativity and ingenuity of local Women in responding to covid-19. Top on the list, we must celebrate women like Kate Wa Gladys, an entrepreneur who continues to organise women in hundreds of WhatsApp group financial Chama's. She has helped women save money to buy assets, boost their businesses and even plan for holidays once a preserve of the rich.
As we regain our footing economically, we must reflect on the resilience and adaptation of various sectors. Top on the list, banking institutions need to walk with their heads down on why they dropped the ball on women; their most dedicated clients. They need to re-structure their products to appeal to all women.
Government needs to re-engineer their affirmative action programmes to benefit women in informal businesses. Tax reliefs, ease of doing business and reasonable tax plans should be explored in engaging this large bloc of business owners.
The writer is Director- The Youth Agenda