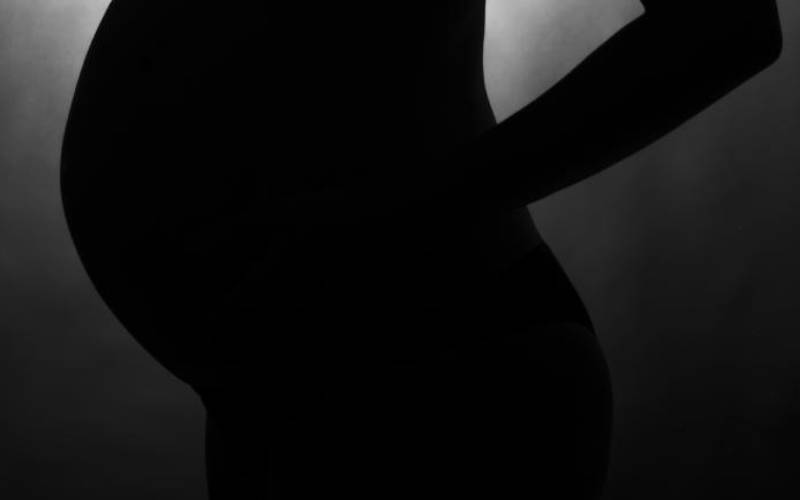 The number of women and girls from poor and marginalised communities seeking unsafe abortion services from traditional herbalists is on the rise in Kilifi.
According to the just-released report by The African Population and Health Research Center (APHRC), the use of traditional herbs for pregnancy termination has led to deaths among women and girls in the county.
The Standard team spoke to two victims of unsafe abortions who had to drink a dose of bitter herbs first and then continue with smaller doses.
They started feeling contractions after about three hours. When they began to bleed, they had to drink a mixture of the juices from the leaves of the neem tree mixed with cassava leaves and cold water to stop the bleeding.
Others pounded, chewed and swallowed the bitter herbs. After hours the foetus was expelled, though both of them have a different story that did not end well.
For 20-year-old Zawadi [not her real name], an orphan who lives with her grandmother in Bamba, the man who made her pregnant denied responsibility.
''When I opened up to my grandmother who is a traditional herbalist, she resorted to making a concoction which I would drink to terminate the pregnancy," she said.
Zawadi says her grandmother boiled neem trees mixed with other traditional herbs that made a strong concoction and asked her to drink it for three days.
"My grandmother made a concoction and told me to drink it every time I was thirsty. I had no choice and after three days of drinking it every day, I started experiencing lower abdominal pain and lost the pregnancy," she says.
She hoped the bleeding would end soon but, to her surprise, it continued. And because she had no money, she could not visit a health facility for post-abortion care.
"I first got worried when the bleeding continued. I terminated the pregnancy in January and the bleeding continued until March,'' she explained. She added that her reprieve came when a reproductive team from APHRC educated people on safe and post-abortion care.
Zawadi noted that was the time she opened up to one of the officials and she was given money for post-abortion care. However, she later realised that her womb was damaged in the process of procuring an unsafe abortion.
Kadzo* is a victim of unsafe abortion. She, too, followed the advice of a traditional herbalist who used roots to induce the abortion. She paid Sh1,000 for the service.
"She introduced a herbal stick into my cervix and she left it there to open the cervix. After an hour, I started feeling labour-like contractions and started bleeding," she narrated.
She says she got pregnant last year and her boyfriend did not want to be a father.
"He said he was not ready to be a father and he gave me one week to think about the issue. And because I feared that my parents would beat me up, I gave in to the idea and my boyfriend took me to a traditional herbalist in Tezo," she says.
Karembo* a mother who lost her 25-year-old daughter says she was not aware that her daughter was procuring an abortion.
"My daughter went to the herbalist and she was given the concoction without my consent. I was not even aware that she was pregnant,'' she says.
Karembo narrates that her daughter came home late on that fateful day and went to bed earlier than usual. Later that night, she was woken up by her daughters who told her that their sister was crying.
"I asked her what was wrong but she didn't open up. When things got worse, we rushed her to hospital but she died on arrival. When the medics examined her they realised she had procured an abortion," she said.
According to Sidi Samuel, a nurse at Kilifi County hospital's Department of Gender-based violence, the traditional herbs have a uterine contraction effect. They significantly increase the force and frequency of contractions. She adds that this method poses many health risks.
"Unsafe abortion remains one of the five leading causes of maternal mortality despite the fact that it is mostly preventable," Samuel says.
The research further reveals that women and girls opt to use traditional herbs rather than going to clinics because of stigma.
"The persisting stigma and false narratives about abortion in the public domain and the criminal justice system have put the lives of more women and girls on the line," Dr Kenneth Miriti, County reproductive maternal child and adolescent focal person said.
Speaking during the launch of the report, Miriti said women and girls are afraid to seek safe and legal abortion for fear of prosecution even in situations where termination of pregnancy as a result of rape is permitted.
"Abortion stigma violates the rights of women and girls to access health, psychosocial support, and freedom from cruel, inhumane, and degrading treatment," Miriti said.
The report also highlights the current legal framework on abortion before and after the promulgation of the current Constitution 2010, and implementation of Article 26(4).
Related Topics