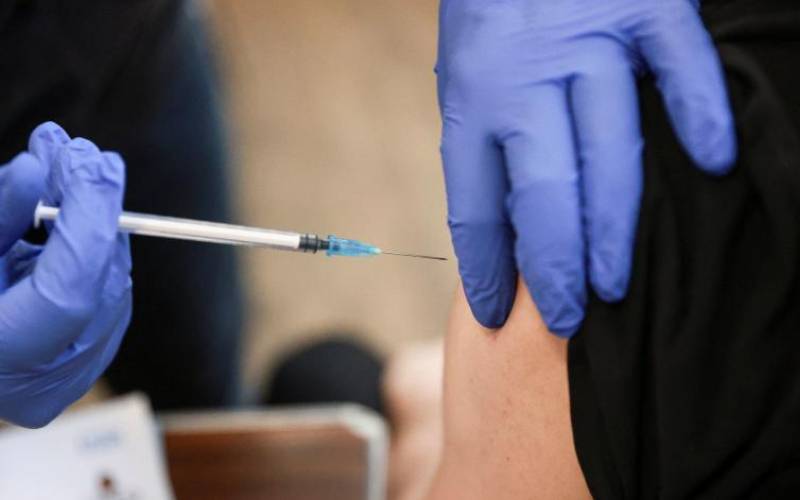 Patients who test positive for the Omicron variant of Covid-19 might not require medical oxygen and ventilators, scientists have said.
Studies indicated that Omicron variant B.1.1.529, first reported in Botswana and South Africa last month, does not cause severe illness like Delta and Alpha variants.
Dr Moses Mwangi, a vaccine specialist, says Omicron can defy immunity generated by vaccines or previous encounters with the virus because it has "undergone several mutations in parts that are important to the virus's ability to infect a person."
"This means the immunity produced either by infection from previous variants or by vaccines which were produced using the previous variants may not hold as well with Omicron," says Dr Mwangi.
He says the only saving grace is that "people previously vaccinated with two doses are much better off than the unvaccinated while those who receive a booster (third dose) at least three months after the second dose have better immunity against Omicron.
Kenya has recorded her first cases of Omicron variant in three people. Dr Mwangi, however, warns that "it is too early to make any conclusive statement regarding symptoms or characteristics of Omicron as studies done so far are scanty."
A study by South Africa's largest insurer Discovery Health indicates that risks of hospitalisation among adults who contract Covid-19 stood at 29 per cent, lower than earlier initial pandemic reported in March 2020.
Angelique Coetzee, a South African physician who works as a general practitioner in Pretoria, says patients who tested positive for the Omicron variant in South Africa do not require oxygen.
Coetzee, also the chairperson of the South African Medical Association, said symptoms of the variant are same as previous strains.
"It will start with a bit of scratch in the throat, slight cough but it is nothing significant. So, you can easily miss the infection in practice," she said, adding that the Omicron infection was high in younger population, of people below 40 years. South Africa has reported a total of 3.23 million infections and 90, 226 Covid-19 deaths, a number that is on the rise.
Ryan Noach, Discovery Health's chief executive, cautioned that it was still premature to rule out hospitalisation and severity of the variant, as admission could rise, due to mutation of the variant.
"The omicron-driven fourth wave has a significantly steeper trajectory of new infections relative to prior waves," Noach told the media. "Data show an exponential increase in new infections and test positivity rates during the first three weeks of this wave, indicating a highly transmissible variant with rapid community spread of infection," added Noach.
He said: "What is encouraging at this stage is a flatter trajectory of hospital admissions indicating likely lower severity of this wave."
Previously, South Africa has had high hospitalisation, with patients gasping for air and ICU for specialised care.
Dr Mwangi said Omicron is largely a mild disease but "as the virus spread across different geographical locations and demographics especially the vulnerable groups like older people and those with co-morbidities (diabetes, Hypertension and HIV), the picture could change."
"Omicron is also co-circulating with Delta though it is more transmissible and infectious than any other variants so far and is thus quickly replacing Delta as the most dominant variant. Once Omicron replace Delta, then its real impact on health will become more clear," he says.
Dr Mwangi said many countries vaccinated older and vulnerable people and Omicron could be a bigger problem as majority of younger people were mostly unvaccinated and generally tend to show mild symptoms even with other variants.
Pharmaceutical Society of Kenya CEO Daniella Munene warned that the virus can have a million changes in its structure, and depending on the change, the immune system reacts differently.
"We do not know how the omicron may mutate and behave in the coming months" as variants mutates every single minute," Dr Munene said.
Related Topics