Home
/
Health & Science
Omicron: Doctors say those vaccinated have greater protection
Health & ScienceBy Ayoki Onyango | Thu,Dec 09 2021 08:09:27 UTC | 1 min read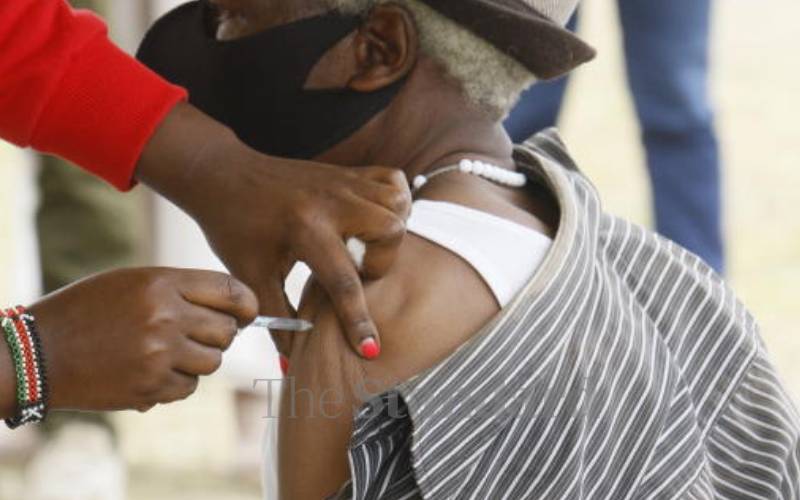 The Omicron variant of Covid-19 may be highly infectious and less responsive to available vaccines than other variants, according to local medics.
But Dr Joseph Aluoch, a respiratory disease specialist, says those vaccinated have some degree of protection against severe diseases.
Omicron was first reported in South Africa, and has been detected in 30 countries, including neighbouring Uganda.
Aluoch said Omicron has more than 30 mutations, suggesting it has higher chances of transmission. He, however, said it's still too soon to know how it compares to the Delta variant.
"Although some information from South Africa suggests no unusual symptoms associated with variant, we do not know, and it is too early to tell," he said.
Besides getting vaccinated, Aluoch advises observation of Covid-19 protocols, including wearing masks, washing hands frequently and avoiding crowded places.
Another vaccine specialist, Dr Moses Mwangi, says Kenya has more tools to fight the variant than when Covid-19 was first reported in March last year.
South African Dr Angelique Coetzee said patients with Omicron suffered mild symptoms and recovered without hospitalisation or medical oxygen.
Related Topics