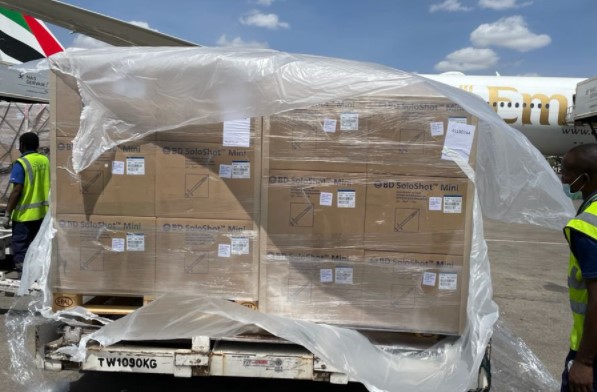 Kenya has received the first batch of Pfizer vaccine syringes, and another is expected to arrive tomorrow (Sunday), and the last on Monday.
The consignment arrived at 1.30 pm aboard Qatar Airlines, and was received by Health Ministry officials at the Jomo Kenyatta International Airport (JKIA).
Kenya is expecting at least 2.2 million specialised syringes of the Pfizer vaccine.
The Ministry of Health said the consignment was taken to the Kitengela vaccine stores.
The syringes will help in the administration of the one million Pfizer doses currently in the country.
Health Ministry on Friday said administration of the jab "had been delayed for lack of specialised dead space syringes suitable in the inoculation of the vaccine type."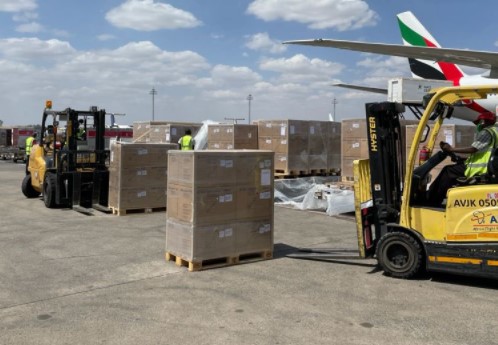 Pfizer is among five vaccines available in the country, alongside AstraZeneca, Moderna, Johnson and Johnson and Sinopharm vaccines.
The East African nation received 795,000 doses of the Pfizer consignment a fortnight ago, a donation of the US government.
Kenya has so far administered a total of 3,860,780 vaccines countrywide.
Only 3.4 per cent of the adult population is fully inoculated.
Related Topics