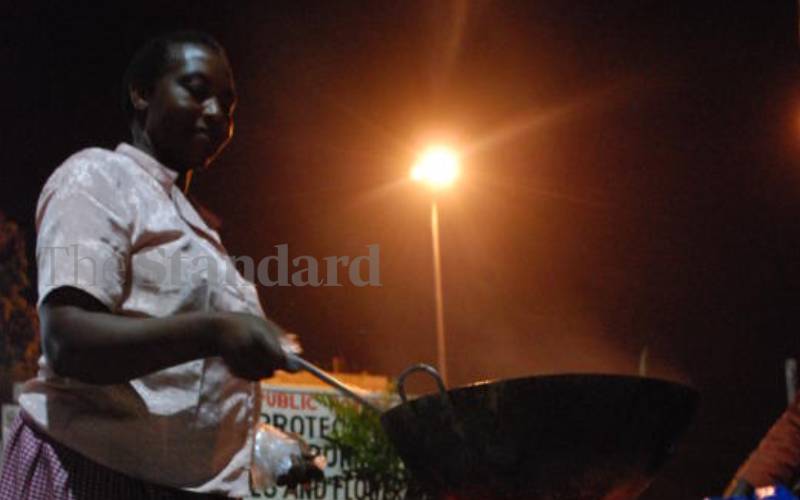 Working the night shift has a myriad health hazards. Besides dark mood swings and severed social and family life, there is also unpredictable work-life balance and burn-out.
Done for long periods, the night shift also has long-term effects from disrupted sleep patterns, which interfere with heart rhythms, leading to heart problems, the most common being Ischemic heart disease that is caused by inadequate supply of oxygen and blood.
People likely to work the night shift include security guards, cops, soldiers, long-distance transporters, late-night radio presenters, customer service operators, airline crew, doctors and nurses.
The Covid-19 pandemic, which made many people to work from home, also had others working longer into the wee hours. The most affected are those in essential services, including journalists, who have 'the graveyard shift'. But majority of those working remotely fail to manage working hours, an issue that increases working hours.
Take Collins Ajwang', a nurse at Jaramogi Oginga Teaching and Referral Hospital, in Kisumu, for instance. Ajwang' works for six nights in a month, hours that also have high work volume. During night shifts, he reports to work at around 6pm, and leaves at 10am the next day.
Ajwang' manages a ward with 50 patients, together with his colleague, and roles entail receiving admissions, handling emergencies, besides feeding, stabilising, and giving medication to patients.
This can lead to burn-out, considering "volume of work at night is heavy, as compared to during the day, when patients can be cared for by their relatives," says Ajwang', who adds that though he sleeps during the day, he is often interrupted as "noise from neighborhood and family demands cannot allow me to relax enough." With a lot of work and associated risks during night shifts, Ajwang', also the Nurses Association of Kenya, Kisumu branch chairperson, says the government should increase risk and extraneous allowances for nurses.
Not only is the nurse predisposed to fatigue, but recent research reveals working the night shift deprives employees of sleep and most also risk contracting heart-related diseases. This can be fatal.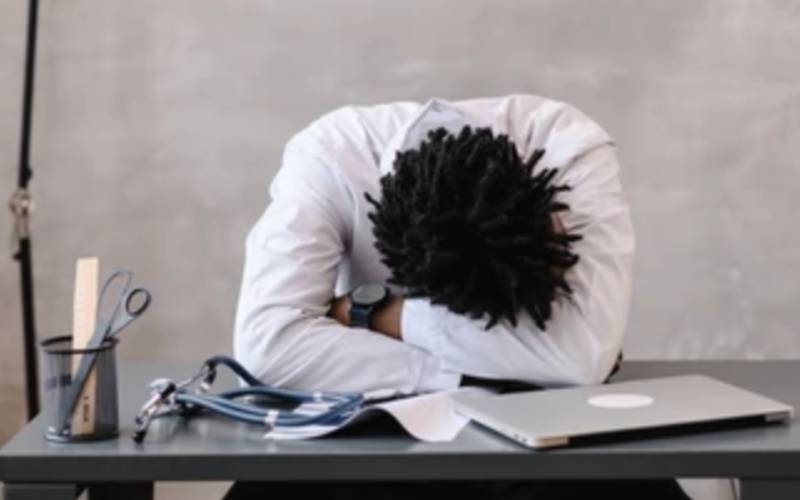 Samuel Nyagah, an Ear, Nose and Throat and sleep specialist, reckons that the problem of working in the night shift is that you are also likely to get engaged in other activities during the day, depriving one of sleep.
Lack of sleep, explains Dr Nyagah, leads to high blood pressure, heart diseases, strokes and diabetes, among others. "People who perform duties at night should ideally be sleeping during the day, but some instead engage in other activities like schooling and partying, that affects their well-being," says Nyagah.
Sleepless nights, according to the study published at the European Heart Journal, increase risks of having an irregular heart rhythm referred to as Atrial Fibrillation (AFib), in addition to coronary heart disease. The study was done among 283,657 employed people in the United Kingdom, without Afib, or heart diseases.
"Researchers found that commonly working at night shifts was associated with an increased Afib risk of 12 per cent, compared to daytime workers. The risk increased to 18 per cent for people working night shifts for 10 or more years, and 22 per cent if they were averaging three to eight shifts in a month," reads the research.
People who work in night shifts for 10 or more years were also associated with an increased risk of coronary heart disease (37 per cent) compared to daytime workers.
Further, it has been revealed that lifetime night shift workers who reported doing 150 minutes per week of moderate physical activity or 75 minutes or more of vigorous activity, or a combination of both, had a lower risk of Afib than people who were less active. Scientists noted that even with the findings, it was good for heart health.
The study was the first of its kind to establish correlation between night shifts and Afib- an abnormal heart rhythm linked to strokes.
"Long term regular night shift work is not a healthy lifestyle. Humans are not programmed to do this regularly and for long term," said Rakesh Gopinathannair, MD, Cardiac Electrophysiology Laboratories director at the Kansas City Heart Rhythm Institute.
Edith Kwobah, a consultant psychiatrist at Moi Teaching and Referral Hospital, says generally, adults should sleep for between seven and eight hours, but children can sleep for up to 10 hours, and take a nap during the day.
Dr Kwobah says sleep is important. "When God created humans, He knew vital organs cannot run forever. Sleep makes organs rejuvenate, is important for emotional and mental health. If humans are awake for about two weeks, they can die."
Kwobah noted that medically, circadian rhythm - a hypothalamus of the brain (natural chemical) sends signals to the brain, for instance, informing it that it is time to sleep attnight and be awake during the day.
Related Topics