Home
/
Health & Science
Why Covid-19 got vaccines faster than HIV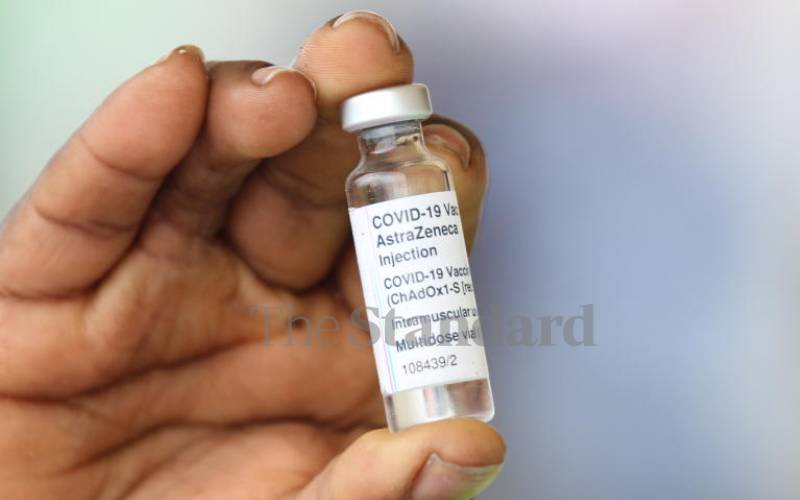 The speedy development for Covid-19 vaccines has raised questions in some quarters as to why the same has taken ages for HIV. Indeed, Covid jab hesitancy was pegged on people questioning its safety given the short time it took develop it, saving millions of lives. Yet, it has been 37 years since HIV was discovered as the cause of AIDS and there no vaccine in sight.
Ronald C Desrosiers, a professor of pathology at the University of Miami Miller School of Medicine explained that the delay was not caused by failure of governments or lack of spending on research but the 'remarkable HIV strain diversity and the immune evasion strategies of the virus' which mutates rapidly with unique ways of evading the immune system.
The Professor runs a lab credited with the discovery of the monkey virus SIV (Simian Immunodeficiency Virus found in monkeys and is a relative of HIV which causes AIDS) and his research has contributed immensely to understanding HIV in relation to vaccine development.
In retrospect, it's laughable that then US Secretary of Health and Human Services, Margaret Heckler, pegged HIV as the cause of AIDS during the famous press conference in 1984 when she predicted a vaccine would be found in two years!
Kevin DeCock and Harold Jaffe of the Centers for Disease Control and Prevention (CDC) and James Curran of Emory University reflected on 40 years of HIV/AIDS research in the recent publication of the International AIDS Vaccine Initiative. They argued that the current pandemic was wrestled faster "as a result of technologic advances such as whole-genome sequencing, scientific progress on Covid-19 has been breathtakingly rapid compared with early laboratory research on HIV" besides remarkable scientific advances by researchers spending decades untangling HIV's thorny traits and applying creative strategies to counteract them and which greatly benefited work on Covid-19 vaccines.
And despite half of all people living with HIV worldwide receiving antiretroviral treatment (ART) with several proven prevention strategies as of 2017, the HIV virus continues to spread and kill, four decades on.
By last year, 1.5 million people were newly infected with HIV and 690,000 died of HIV-related causes according to UNAIDS whose data suggest progress in treating and preventing HIV was slowing due to disruption in treatment and prevention programs-which the fight against Covid is also facing.
Currently, the approved covid-19 vaccines are Moderna, AstraZeneca, and Pfizer-BioNTech and like HIV, the starting point is broadly neutralizing antibodies — those that can act against many different strains.
For HIV, the virus mutates at such an alarming rate that the diversity of the virus is a huge obstacle to vaccine development with Dennis Burton, the chair Department of Immunology and Microbiology at Scripps Research in La Jolla, California, saying "HIV is the king of antibody avoidance," considering that a single HIV-infected person may harbor as many as 100,000 different HIV strains.
"Influenza is also pretty sophisticated," Burton notes, which is why annual jabs are required against whichever strains researchers anticipate, will dominate from season to season.
Related Topics