Natural immunity or Covid jab? Here's why you need the vaccine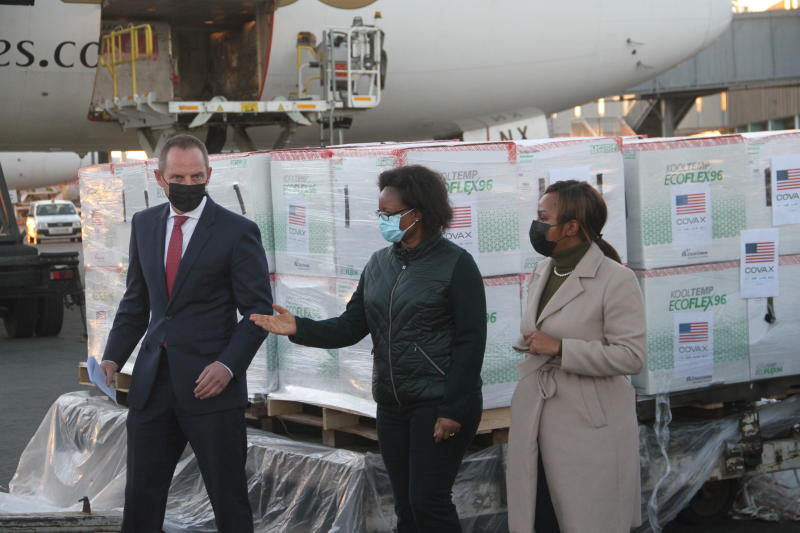 Majority of Kenyans admitted to hospital have not been vaccinated against Covid-19, thus curtailing attainment of herd immunity.
Data from the Metropolitan Hospital in Nairobi in the first 21 days of August shows of the 104 admissions in the general ward, 95 patients were not vaccinated. Of the remaining nine, two were fully vaccinated and seven had got only the first dose.
Out of 19 patients in the High Dependency Unit (HDU), only two had been vaccinated. And of the 16 others admitted to the ICU, only two had received the first jab.
Many Kenyans are depending on natural immunity with a report by the Ministry of Health and the Kenya Medical Research Institute--Wellcome Trust indicating that at least half of the donated blood had 48.5 per cent of Covid-19 antibodies.
The report has been submitted for peer review and possible publication, but according to Prof Matilu Mwau, a virologist and Deputy Director at Kemri, natural immunity does not beat vaccination in attainment of herd immunity
Prof Mwau explained that natural immunity happens when one is infected with coronavirus and exposed to everything it has brought and then the body 'learns' such that when the virus comes back, the body is prepared.
But the level of protection is only so high for a period before it drops predisposing one to re-infection.
"The natural immunity to coronavirus that comes after one has been infected is weak and does not last long enough, and so there is a need for vaccination," he said, adding that the best option is to get vaccinated with available vaccines considering "we do not know what to measure to know that the person is immune and what surrogates are used to measure immunity."
Mwau says with the Delta variant even children are at risk and will need vaccination "just to be sure" unlike the earlier variants.
"We don't know much about the next variant that may come after what we already have," he said.
Data has shown adults too may require a booster jab, but according to Mwau, it would be best for governments to invest in ensuring the larger population has received at least two doses before embarking on giving the booster jab, with the hope that Covid-19 will go away..
According to research, the anti-bodies and T-cells work together to clear the body of infection, where the antibodies stick to the surface of the virus and mark it for destruction, and the T-cells spot which body cells have been hijacked and destroy them.
The virus has protein spikes which it uses to enter the body cells and replicate itself further, hence making the person immune to other variants during a re-infection, but will require to boost his immunity with a vaccine.
Mwau reckons it would be difficult to explain how herd immunity or even predict when it occurs as even the most developed countries have not achieved it. But for a population to achieve herd immunity; a high percentage needs to be protected from infection to protect the others, by producing things protecting people who are not immunized.
According to Mwau, coronavirus does not stimulate immunity as much as the vaccine does, and even if one has that form of protection, it may not last for more than five months.
"If you don't want to die or get serious illness and admission to hospital, then the vaccine is the only way," he emphasises.
Giving an example of polio, Mwau explains that approximately 90 per cent of children have to be immunised to protect the remaining 10 per cent and it works such that "the ones who have been vaccinated will shed in their stool virus particles that the 10 per cent will eat while playing in the field, then they get immunised."
He concludes that in the case of coronavirus, "people who have been infected and survived, they need to thank God and get vaccinated immediately."