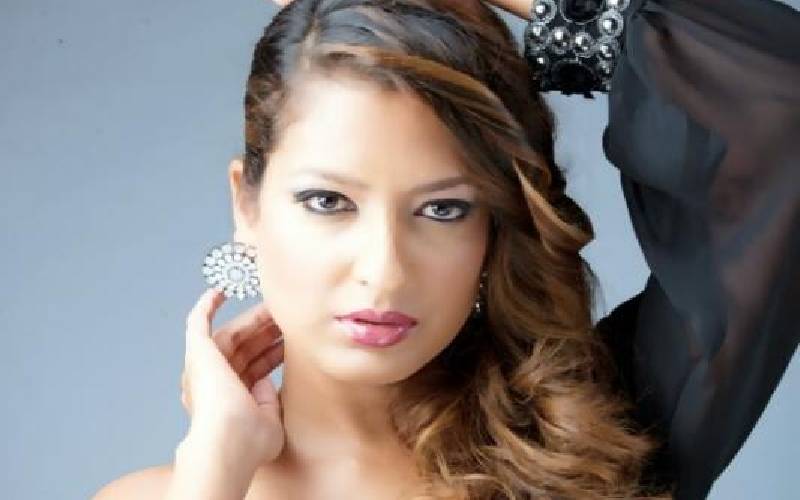 Media personality Eve D'Souza (pictured) has taken to Twitter to share her Covid-19 vaccine experience.
The Varshita lead across who lives in the UAE said after taking her first jab of the AstraZeneca Covid-19 vaccine yesterday morning, there was no pain where the injection was given or side effects experienced for the first five hours.
"I thought I had escaped post vaccine symptoms. I did not take any paracetamol beforehand or when I got home."
Around five hours after the jab, she started to feel pain and discomfort where the injection was given, plus fatigue.
"I took 1000mg paracetamol which helped. In the middle of the night I woke up with joint pain, mild fever and generally felt unwell.
"Again I took 1000mg of paracetamol and the side effects subsided. The key is to keep taking paracetamol every six to eight hours for the first 48 hours. The discomfort typically lasts around 24 to 48 hours."
She went on, adding that some of the side effects are evidence that the body is processing the information given by the vaccine to create a protective shield.
According to D'Souza, who lives in the UAE, younger adults tend to suffer more side effects from the vaccination than the elderly because their immune system responds more strongly to the vaccine.
"Most people experience at least one common post-vaccine symptom which are: tenderness, pain, warmth, redness, itching, swelling or bruising where the injection is given, generally feeling unwell, fatigue, chills or feeling feverish, headache, nausea and joint pain.
"You will need to take your second shot of Oxford-AstraZeneca 8 to 12 weeks later. I am scheduled to take mine in the next 10 weeks. Experts say you're more likely to have stronger side effects after a second dose of the Covid-19 vaccine than the first dose."
What WHO says:
Two studies were performed which suggest that, after injection, the virus does not replicate, or persist, and does not bio-distribute beyond the injection site in a way that would be clinically significant.
Adverse reactions
The majority of the adverse reactions were mild to moderate in severity and usually resolved within a few days of vaccination. When compared with the first dose, adverse reactions reported after the second dose were milder and less frequent.
Reactogenicity was generally milder and less frequent in older adults (65 years old) compared to younger adults (18-64 years).
What's the recommended dosage?
The recommended dosage is two doses given intramuscularly (0.5ml each) with an interval of 8 to 12 weeks.
Additional research is needed to understand longer-term potential protection after a single dose.
Does it prevent infection and transmission?
No substantive data are available related to impact of AZD1222 on transmission or viral shedding.
In the meantime, we must maintain and strengthen public health measures that work: masking, physical distancing, handwashing, respiratory and cough hygiene, avoiding crowds, and ensuring good ventilation.
How efficacious is the vaccine?
The AZD1222 vaccine against COVID-19 has an efficacy of 63.09% against symptomatic SARS-CoV-2 infection.
Longer dose intervals within the 8 to 12 weeks range are associated with greater vaccine efficacy.
Who should be vaccinated first?
While vaccine supplies are limited, it is recommended that priority be given to health workers at high risk of exposure and older people, including those aged 65 or older.
Related Topics