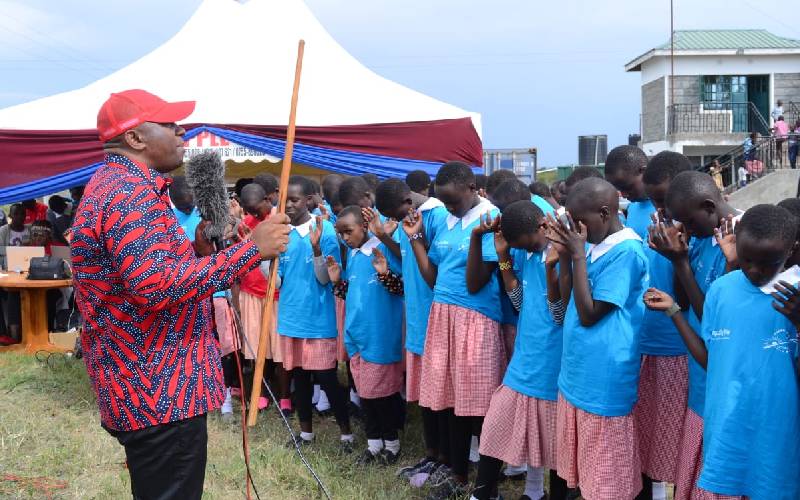 Female Genital Mutilation (FGM) is still rampant in some Kenyan communities with perpetrators now crossing the border to neighbouring countries to commit the act, a study has revealed.
Research by Goodwill Non-Governmental Organisation (NGO) and Spread Truth Africa revealed, that some perpetrators are taking girls as young as six all the way to the border of Kenya, Uganda and Tanzania to practise the cut to avoid being caught by the people who are against the FGM.
Speaking during the commemoration of the international day of zero tolerance for FGM in Inkinye, Kajiado County, Spread Truth Africa director Hamisi Kirenga, cautioned and asked leaders both national and at the county level to assist in the fight against the vice.
Kirenga who was accompanied by National Youth Council (NYC) Patinaai Osim said Spread Truth Africa would in partnership with NYC and Il'laramatak help President Uhuru Kenyatta eradicate FGM by 2022.
Among the Maasai, the predominant community in Kajiado, FGM is associated with marriageability, marriage fidelity, social acceptance and wealth hence its prevalence despite efforts to eradicate it.
Kirenga also asked the government to protect those who are on the forefront in the fight against the FGM because they are receiving threats from people who are still practising FGM.
The event brought together former mutilators who are now reformed and are now working in I'l laramatak with a campaign dubbed 'cut the garment and not the girl'.
The NGO also gave the community 10 tonnes of fortified nutritious food that will go a long way in eradicating malnutrition in the society.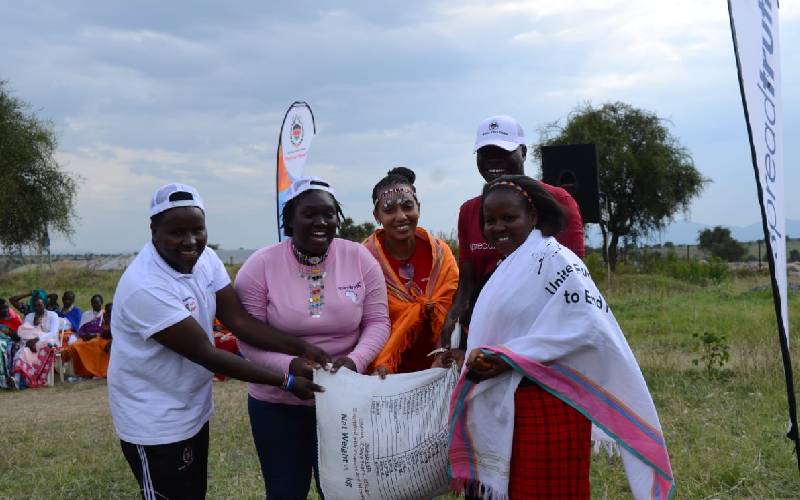 The International Day for Zero tolerance to Female Genital Mutilation is celebrated on February 6 annually and was first celebrated in 2003.
About 120 to 140 million women have been subject to FGM over the years and currently at least 3 million girls are at risk each year, in accord to data presented by the World Health Organisation (WHO).
Related Topics