Home
/
Health & Science
What drives abuse of women in childbirth? The care-givers explain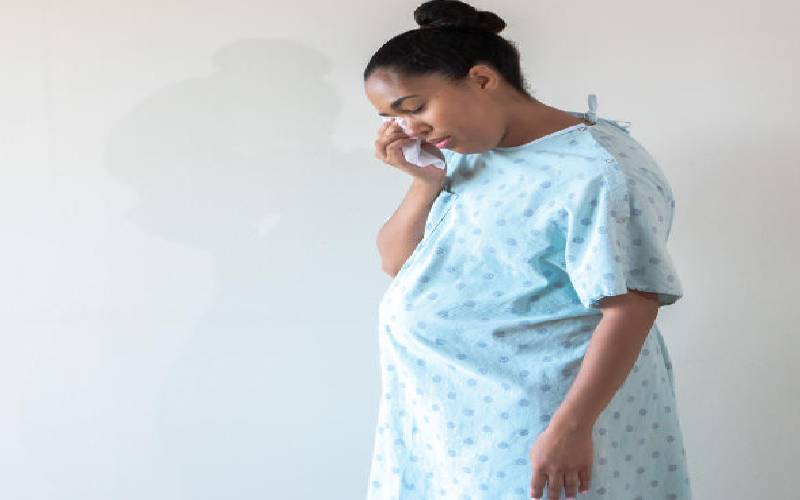 Disrespect and abuse during childbirth are a violation of women's human rights. Women deserve care that maintains their dignity, ensures their privacy and confidentiality and is free from mistreatment and discrimination.
Most research has, quite rightly, focused on the perspectives of women. However, it is also essential to get a better understanding of what drives providers toward this behaviour. To better understand the dynamics, we conducted research with providers in 18 facilities in rural Kenya.
The drivers
Verbal and physical abuse appeared to be an expression of both helplessness and an exercise of power.
The most common reason given for abuse was that they "had to do it" to save the baby when the woman was uncooperative or difficult. Examples of what made women "difficult" included not following instructions, refusing exams or aspects of care, screaming too much, wanting to deliver on the floor or being disrespectful to providers.
Providers said they sometimes felt overwhelmed when they felt the baby might die because of a woman's lack of cooperation. They then reacted by being verbally or physically abusive.
Another major contributor cited by the providers was stressful work conditions and burnout. Issues raised included high workloads due to staff shortage, a lack of essential supplies and medicines, women presenting for labour without the recommended items; and language barriers.
As one provider put it:
You can find yourself on night duty at the same time you are covering daytime, and so you can't get good services that you want to give a client because you are exhausted.
Another factor was the culture within a facility, and if providers were held accountable. For example, providers thought disrespect and abuse were more likely at night when providers were often alone and not likely to be held accountable. Unfortunately, when providers were punished for abuse, they would often just transfer to another facility.
Providers also cited poor infrastructure and lack of supplies and medications. It was sometimes difficult to maintain women's privacy and confidentiality because of small labour wards and a lack of privacy screens. Women had to bring their own supplies like sanitary pads and detergents, and those who did not bring their own sheets were sometimes left uncovered.
Community expectations of "free maternity care" under Kenya's maternal health policy sometimes creates tension between providers and women and their families because they do not think they should bring their own.
Few providers admitted that abuse was their own responsibility. However, a few acknowledged that disrespect and abuse were sometimes due to provider attitudes and temperament. Provider attitudes were attributed to stress, lack of motivation, ignorance, lack of training or just being human.
They also acknowledged that treatment differed based on a range of factors such as personal connections, wealth, social status, education, empowerment, age and ethnic affiliation. As one provider put it:
Some is just physical appearance. You just get in and everybody is in love with her and the other one comes in and everyone is like oooh! Nobody bothers to attend to her. Mostly it is race and financial status.
How biases show up in patient care
The providers spoke about a variety of ways bias affected the care patients received.
Some of the providers said the treatment they gave women was sometimes based on their appearance. When women appeared well-dressed and clean, they were treated better than those who were dirty and unkempt. One provider told us:
Mostly you will find yourself not treating them equally.
You will see the clean one to be special than the other one.
Providers said their attitudes were also affected by assumptions they made about who was knowledgeable about their health and who was likely to cooperate. Providers perceived more educated women as having a better understanding of information about their care. This, in their view, made them easier to deal with. Uneducated women were assumed to lack understanding. One provider put it this way:
If you explain and they do not do what you explained, then you become angry because the mother and baby can die.
Another said.
So when you explain and they don't cooperate, it will force you to apply some pressure to cooperate because if you become too soft, the result will be poor.
Another factor was a person's level of education. More educated women were thought to know what was right and were treated with caution.
Some providers also said they gave better care to people who they assumed had higher expectations and could fend for themselves. Women of higher social and economic status were perceived as having higher expectations about the care they received. They were, therefore, more likely to demand higher-quality care.
Women who knew someone who could hold the provider accountable were said to be more likely to get good care. A provider shared:
Maybe she is related to an MP or somebody who works at the county… and will always feel that she is right and whatever she said is what is important.
Another factor at play was whether a woman could pay for care. Those that could were given more timely care. Providers acknowledged giving more timely care to women who were able to bring – or pay – for supplies such as gloves and cotton wool. Those able to pay for needed tests and medications also received more timely care.
Providing better care didn't necessarily mean a provider preferred that patient.
Providers' preferences for women who could understand their instructions sometimes conflicted with their preference for women to be cooperative. High-status women were more likely to understand, but also more likely to challenge providers.
Providers valued obedience and preferred cooperation over knowledge.
We also heard concerning ideas that conflicted with treating patients with dignity. Nearly half of the providers said that they assumed that women had already given their consent to examination and treatment by the mere fact that they had come to the facility. They, therefore, felt no need to ask for approval for procedures from the women.
About a third agreed that women were likely to be uncooperative when it is time to push and would need to be physically restrained.
What next?
Interventions need to tackle multiple intersecting factors. This should include empowering providers with the skills to manage difficult situations. Training should also aim to help providers to develop positive coping mechanisms and to identify and curb the effects of their biases.
It will take time, motivation, practice and reinforcement to develop providers' interpersonal skills and change their attitudes. Training to prevent disrespect should be part of both pre-service and in-service training. Providers should be equipped with the knowledge and skills to pursue alternative ways to deal with difficult situations, as well as unreasonable expectations of women in labour.
Beyond training, the action is needed to address factors that contribute to stressful work conditions, such as staff shortages, lack of supplies and medicines, and poor facility infrastructure.
The Conversation
The author, Patience Afulani, is an Assistant Professor at the University of California, San Francisco.
Related Topics