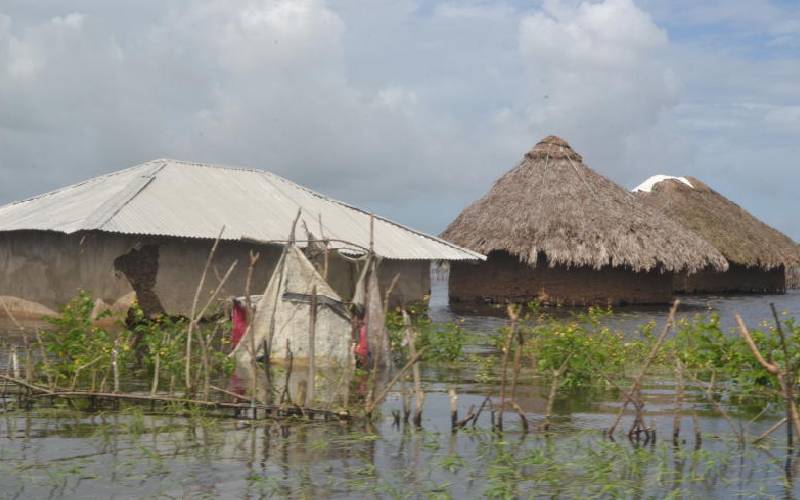 Continued flooding in parts of Tana River county has raised fears of a possible outbreak of malaria.
About 48,000 people have been displaced by floods and are at high risk of malaria infection or even cholera outbreak.
Leaders said the number of cases was on the rise and locals are not going for treatment because of fear of contracting coronavirus.
Interior Chief Administrative Secretary Hussein Dado, who is also a resident of the area, expressed fear of a possible cholera outbreak and other water borne diseases in camps hosting those displaced by the floods.
Dado said the outbreaks could happen in Lamu West, Tana North sub-counties, Garissa county and even in western Kenya, which were hard hit by the floods. He spoke after a weekend tour of the flood-hit areas of Tana Delta sub county.
Other areas in Tana River county that risk infection include Bula Rahma, Baomo, Makere, Adama, Korati, Lagbadana and Gubani.
Mr Ali Akare, a resident of Makere, said many residents were suffering from bouts of malaria following the flooding. This problem has been there since May when they had to sleep in the forest after being displaced. "We have lost everything and now we are staring at diseases such as malaria. We require food and more support," he said.
Dado urged residents not to fear to going to the hospital because is curable. ''With floods in Tana River, there will be an outbreak of malaria,'' he said at Tana delta area.
He said the government would do its part but appealed to humanitarian organisations and well-wishers to intervene and help in the reconstruction process.
Residents need food support as their crops have been submerged.
Related Topics