Home
/
Health & Science
Households get 3,000 tanks
Health & ScienceBy Standard Reporter | Wed,Jun 17 2020 00:00:00 UTC | 1 min read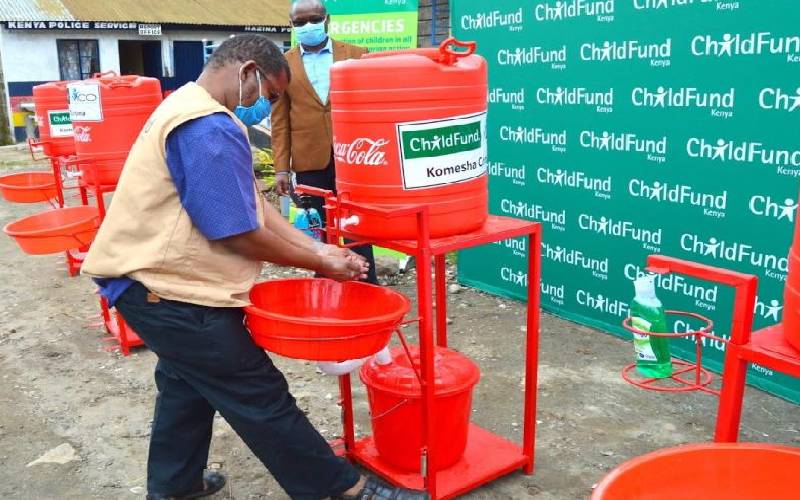 ChildFund Kenya has distributed 3,000 water tanks and bar soaps to Vulnerable households in Nairobi's informal settlements.
The donation, done through e-vouchers, is part of ChildFund's efforts to stem the spread of Covid-19. The water tanks and soaps are being redeemed by caregivers from identified households at Tuskys Supermarket throughout June and July 2020.
Distributed under ChildFund's WASH (Water, Sanitation and Hygiene) interventions, the tanks will ensure storage of safe water in hygienic conditions.
The 50-litre capacity water tanks and 700-gram bar soaps are being distributed to vulnerable households in informal settlements like Mukuru and Mathare. Valued at Sh3.1 million, the donations will enhance sanitation, which is key in combating the spread of coronavirus.
ChildFund Country Director Chege Ngugi said the organisation is committed to helping families fight the Covid-19 pandemic and continues to utilise its emergency response plan funds to assist vulnerable households.
Mr Ngugi stated that most households in informal settlements are vulnerable as they lack access to water, soap and other basic sanitation facilities.
"We understand the challenges families living in informal settlements face daily. Most are not equipped to deal with the virus due to the poor hygiene and sanitation situations they find themselves in," said Ngugi.
He further added that limited access to basic sanitation and hygiene supplies such as soaps and handwashing facilities have complicated the situation.
Related Topics