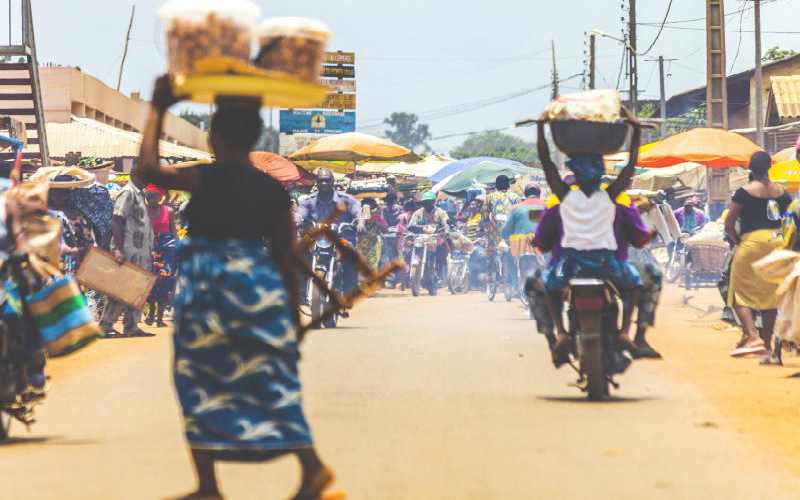 Covid-19 has so far not been as harsh to women's lives, with more males than females succumbing to the deadly respiratory disease.
However, if the latest data from the Kenya National Bureau of Statistics (KNBS) is anything to go by, the disease has been lethal to women's livelihoods, with almost half of them rendered jobless by the pandemic.
The new survey by the national statistician, which sought to find out the effects of the outbreak on health, labour, transport and housing, also found that a third of households had trouble paying their rent on time.
The results show that at least 21.5 per cent of the households in Kenya who usually pay rent on the dates agreed with landlords were unable to pay rent for April 2020, with most blaming reduced income.
While only 34.1 per cent of working-age males were out of work, more than half of the females, 51 per cent, were unemployed by the time of the survey, which was done between May 2 and 9.
The data also reveals that adults who were not working might have increased by four million to hit 10.9 million compared to seven million in December last year.
The huge jump in unemployment among women reflects the kind of jobs that they do, with most of them eking a living in occupations that easily buckled under the weight of the pandemic as government implemented draconian measures aimed at stopping the spread of the disease.
And as experts have argued, it also shows the extent to which this crisis has aggravated inequality, especially between women and men.
Official data before the crisis showed that 9.9 million women, including those in the informal sectors, were working compared to 9.8 million men.
According to Economic Survey 2020, there were 2.9 million Kenyans that were assured of some regular paycheck, meaning they were in the wage employment. However, majority of Kenyans, about 15 million, got their daily bread from the jua kali sector where wages are tiny and erratic and there is almost no job security.
National Treasury Cabinet Secretary Ukur Yatani noted that the participation rate of the population aged 18 and above in the seven days preceding the survey was 56.8 per cent.
"About two thirds (65.3 per cent) males were in the labour force, while slightly more than half (51.2 per cent) of the females were found to be outside the labour force in the reference period," said Yatani, noting that almost half of the respondents who were absent from work said that it was due to lockout or stay away instructions as guided by the Government and/or employers.
Scholastica Odhiambo, an Economics lecturer at Maseno University, noted that more women than men work in vulnerable jobs.
"Most of these insecure jobs are in service industries such hotels and restaurants, pubs as barmaids, nanny jobs, salons and casuals in the manufacturing sector," said Odhiambo.
"If there is a shock in the economy they are likely to be laid off faster than men," she explained.
Already, a lot of hotels have sent workers home on unpaid leave following the implementation of social distancing rules that has seen the government prohibit such gatherings. But it is not just women that will be hurt by the pandemic. A recent report by the International Monetary Fund (IMF) found that Covid-19 will also widen the gap between the rich and the poor. While the educated rich get to maintain their jobs, which they can do from home, low-skilled poor workers will be out of work.
Yatani said because most of the people affected by this crisis are in the informal settlements, the government had unveiled cash transfer programme that will see households in slums receive a stipend on a weekly basis. This, said the CS, will also keep the slum economy running.
Rent delays
Jacob Omolo, a labour economist, said workers face a high risk of falling into poverty and will experience greater challenge regaining their livelihoods after the pandemic abates.
Transport costs, noted the report, increased by 51.7 per cent with Migori County recording the sharpest spike, by 77.2 per cent. Turkana County recorded the least increase, at 24.4 per cent. The increase was partly due to stringent containment measures.
On failure to pay rent, most of the respondents, 52.9 per cent, cited reduced income as the reason.
However, of the households that had problems paying rent, only 8.7 per cent received a waiver or relief from their landlords for the month in review, which Yatani said was too small.
There has been a push for landlords to waive or reduce rent so as to cushion Kenyans who have lost jobs as a result of Covid-19. The government has, however, ruled out implementing this proposal, arguing that it would destroy the industry.
The report comes at a time when desperate Kenyans have plunged back to work even as the country's rate of infection begins to peak. It is a situation that has irked Mutahi Kagwe, the Cabinet Secretary for Health.
"Please, don't go back to work. Continue working from home. Nowadays, traffic is here which means people are back at work," said Kagwe in a press briefing. But his exhortation seems to have fallen on deaf ears, with a new wave of infections spreading in Nairobi's business hubs such as Eastleigh, which has since been put under lockdown.
Movement of people into four counties - Nairobi, Mombasa, Kwale and Kilifi - has also been restricted. There is also a dusk-to-dawn curfew that limits working hours.
Indeed, Google's Covid-19 Community Mobility Report, a data set that tracks mobility changes during this period, shows that while the movement to workplaces in Nairobi is still below the baseline, it had improved from minus 40 per cent to minus 24 per cent by May 9.
Majority of Kenyans, about 15 million according to official data, ply their trade in the informal sector where wages are low and erratic. Their savings are thin, and for many what they earn is not even enough.
Moreover, most of their work is labour-intensive, which means that they can't operate from home.
Luckily, most of them, 99 per cent, according to the Report on Socio-Economic Impact of Covid-19 on Households Survey, had heard about coronavirus and know how to protect themselves.
While a lot of advanced economies have been gradually re-opening their economies as infection rates begin to decline, Kenya has been tightening hers with cases nearing the one thousand mark.
There are 2.9 million Kenyans who receive a regular paycheck. Most of them, six in 10, work in labour-intensive sectors such as farms, factories, supermarkets and dukas, mining, construction or transport. Most of these people can't work from home.
It is even worse for the 15 million Kenyans who eke a living from the ubiquitous informal sector. Majority of them are shop attendants, waiters in hotels and restaurants.
The government worked on a raft of measures aimed at making life easier for Kenyans during this period.
However, in April, prices of products rose and in the process wiped out the benefits under the State-sponsored tax measures designed to cushion Kenyans against the adverse economic effects of the pandemic.
Four in 10 children, said the report, were learning from home, while 24.6 per cent were not. There will be six phases of this survey with new parameters such as cost of food being added, revealed Yatani.
Related Topics